Verdana Village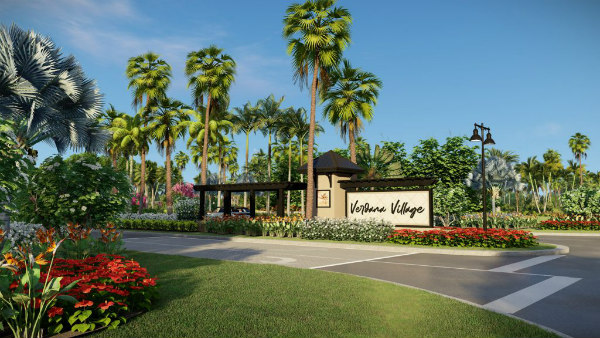 Verdana Village is a master-planned community located on Corkscrew Road in Estero. This amenity-rich community will have a total of 2,400 homes when completed. Homes in this 2,100-acre development are sited on premium lots with lake or preserve views and 40-foot front setbacks from the street. Homes in the community are being constructed by national builders Lennar and Pulte Homes.
Verdana Village Homes For Sale
Verdana Village Homes For Sale
June 3, 2023
More About Verdana Village
Verdana Village Amenities
Designed for lavish living, Verdana Village offers multiple amenity complexes with endless opportunities for social engagement and a superior quality of life. Located at the front of the community, the master amenity complex boasts a variety of both indoor and outdoor activities – whether it's lounging at the pool, enjoying a drink with family and friends, or getting your blood pumping on the sports courts. Two smaller complexes located in the east and west ends of the community offer their own pools, fitness centers and additional onsite activities for the ultimate in convenience.
With its focus on wellness, the Sports Complex Building combines inspiring views of the surrounding landscape with a variety of fitness options:
Fitness Center
Movement Studio
Pro-Shop/Sports Center
Café
2 Tennis Courts
4 Pickleball Courts
1 Basketball Court
Outdoor luxuries extend beyond the expansive pool and spa to a yoga lawn, and additional tennis (5) and pickleball (12) facilities as well as bocce courts (2) and a practice tennis court with ball machines. Furry members of the family can make new friends off-leash at the dog park while their human counterparts can enjoy a day in the sun at the shaded playground and picnic area.
Residents can build lasting friendships at the Community Center which features multiple gathering rooms, a catering kitchen and active calendar of social activities. Post-workout, residents can cool down by the pool with service from the Craft Lounge or enjoy a light lunch or pub food to the accompaniment of live music. A more formal dining experience is available at the restaurant with ice cream, artisanal teas and coffee available at the nearby Café.
Anchored by a Publix supermarket, The Shoppes at Verdana Village delivers additional benefits. The plaza is designed to provide residents and the surrounding area with premium dining, beauty, banking and medical services in one convenient one-stop shopping area. The Publix occupies approximately 49,000 SF while another 15,000 SF is reserved for retail and restaurant space.
Verdana Village Location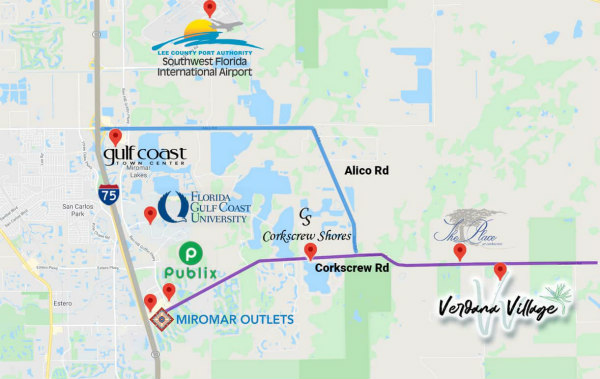 Verdana Village is a located in on Corkscrew Road in Estero, east of Alico Road and the Old Corkscrew Golf Course. This location offers convenient access to Southwest Florida attractions including Gulf Beaches, Coconut Point, Gulf Coast Town Center, FGCU, Naples and RSW. The popular Place at Corkscrew community is located across the street from Veranda Village.
Verdana Village Floor Plans
Verdana Village has selected Lennar and Pulte to design its collection of homes – all with custom finishes and premium interiors. Lennar offers three different configurations to accommodate various lifestyles, each with their own distinctive designs. Standard features include an open layout flowing from the Great Room to the kitchen and breakfast nook, marked by elegant arched doorways. A covered lanai makes indoor/outdoor entertaining a breeze.
Executive
3 - 5 bedrooms
2 - 3 baths
2-to-3-car garage
1,677 – 3,231 SF
Capri: 3 BR | 2 BA | 2-Car | 1,677 SF
Venice: 3 BR | 3 BA | 2-Car | 1,849 SF
Trevi: 4 BR | 3 BA | 2-Car | 2,032 SF
Marsala: 3 BR+Den | 3 BA | 2-Car | 2,201 SF
Amalfi: 4 BR | 3 BA | 2-Car | 2,529 SF
Monte Carlo: 5 BR | 3 BA | 3-Car | 3,231 SF
Manor
3 - 5 bedrooms
2 - 4.5 baths
3-car garage
2,244 – 3,283 sf
Princeton: 4 BR | 2 BA | 3-Car | 2,244 SF
Tivoli: 4 BR | 3 BA | 3-Car | 2,267 SF
Summerville: 3 BR+Den | 3 BA | 3-Car | 2,444 SF
Richmond: 4 BR+Den | 3 BA | 3-Car | 2,725 SF
Sorrento: 5 BR | 4.5 BA | 3-Car | 3,283 SF
Estate
3 - 5 bedrooms
2.5 - 4.5 baths
2-to-3-car garage
2,361 – 3,945 sf
Oakmont: 3 BR+Den | 2.5 BA | 3-Car | 2,361 SF
Doral: 4 BR | 3 BA | 3-Car | 2,553 SF
Sunset: 3 BR+Den | 3 BA | 3-Car | 2,650 SF
Agostino: 3 BR+Den | 3.5 BA | 2.5 Car | 2,796 SF
National: 5 BR | 3 BA | 3-Car | 3,473 SF
Wynwood: 5 BR+Den | 4.5 BA | 3-Car | 3,945 SF
Pulte's designs feature an abundance of space, open layouts, flex rooms, and easy indoor/outdoor gathering areas, including covered lanais. Designs are available in the following configurations:
Scenic
2 – 5 bedrooms
2 – 3 baths
2-car garage
1,405 – 2,615 sf
Designs: Contour, Hallmark, Trailside
Executive
2 – 5 bedrooms
2 – 4.5 baths
2-to-3-car garage
1,670 – 3,416 sf
Designs: Prosperity, Mystique, Prestige, Whitestone, Yorkshire
Echelon
2 – 7 bedrooms
2.5 – 6.5 baths
2-to-3-car garage
2,269 – 5,363 sf
Designs: Stardom, Stellar, Renown, Roseland, Upton
Tour Verdana Village
Verdana Village Gallery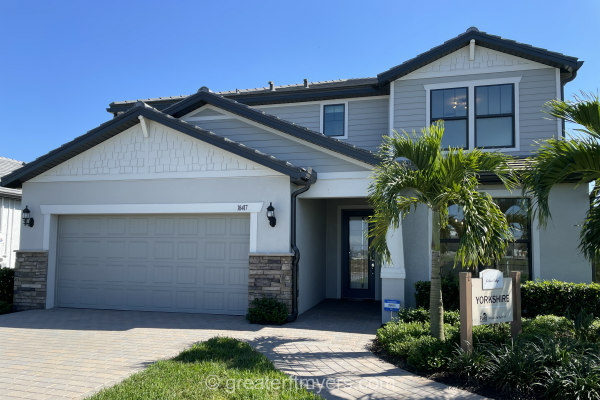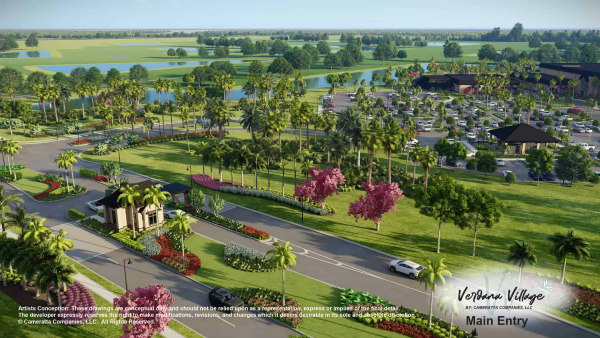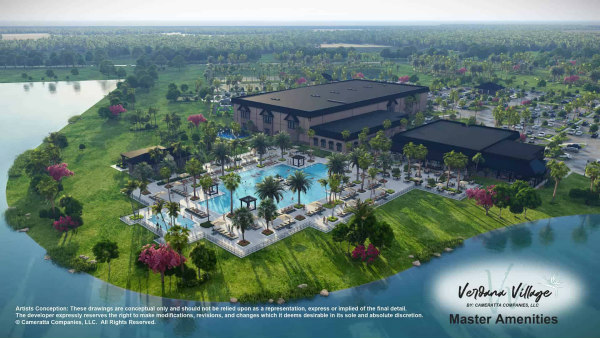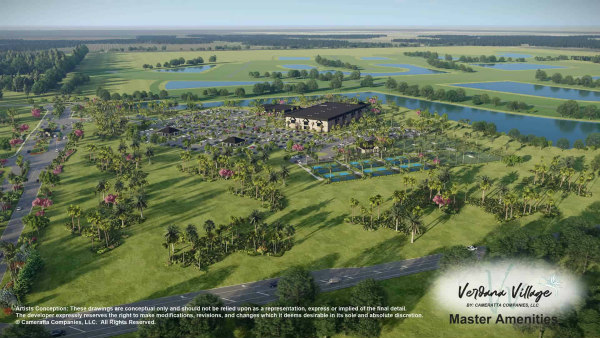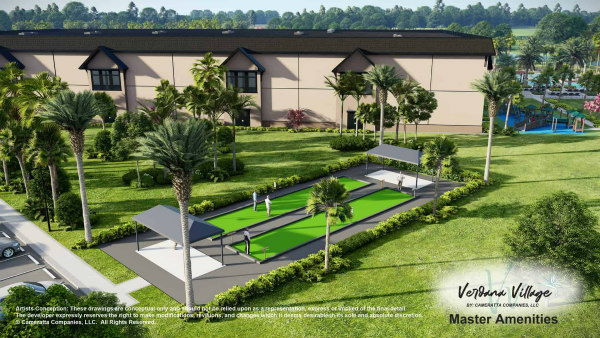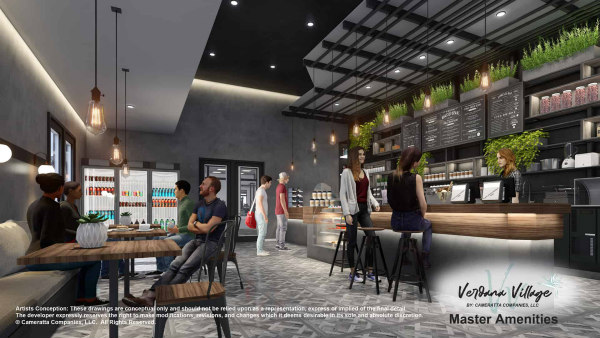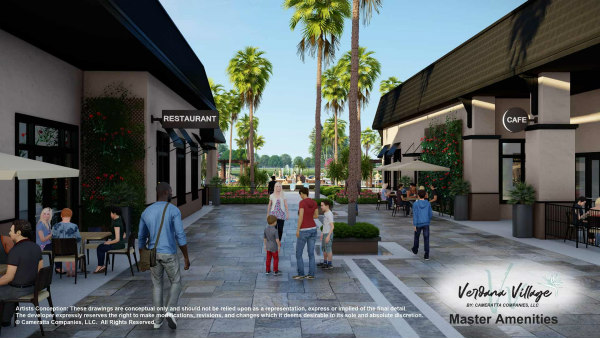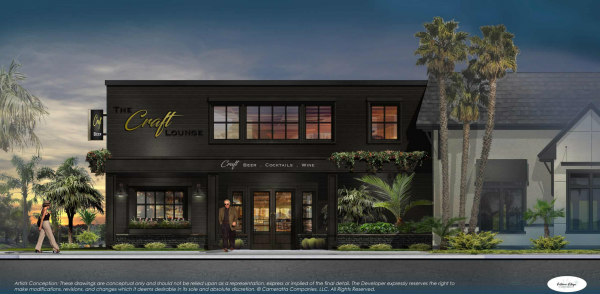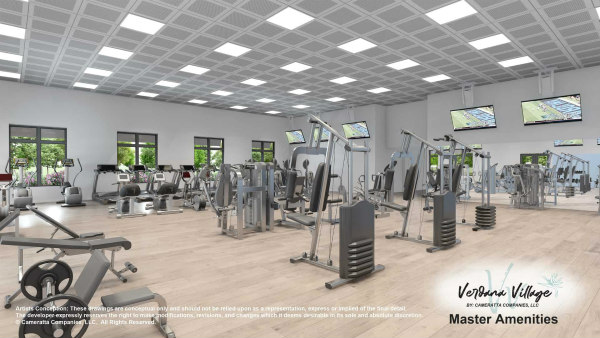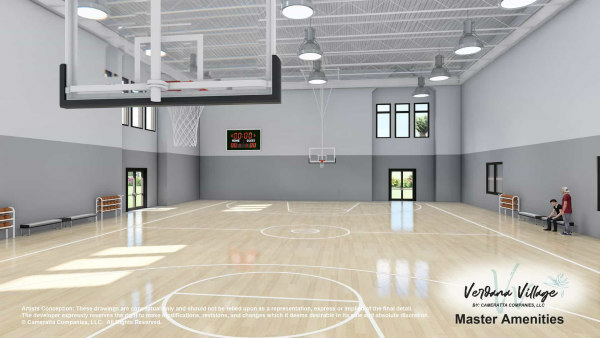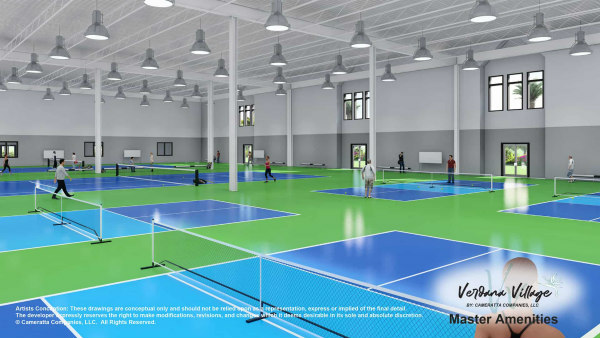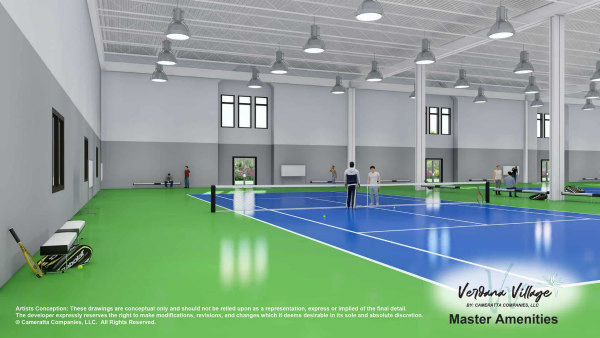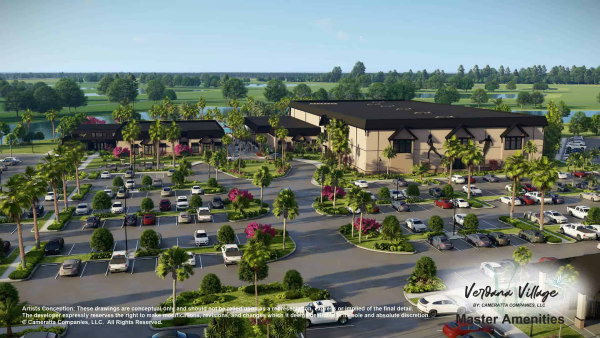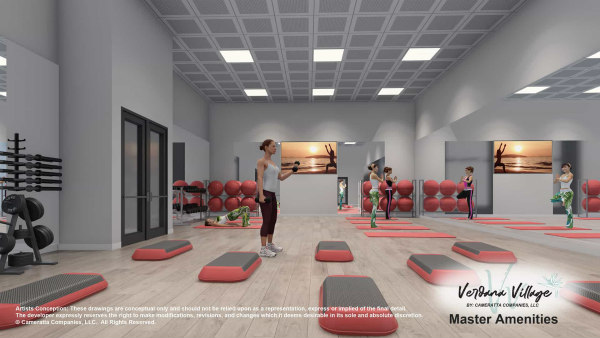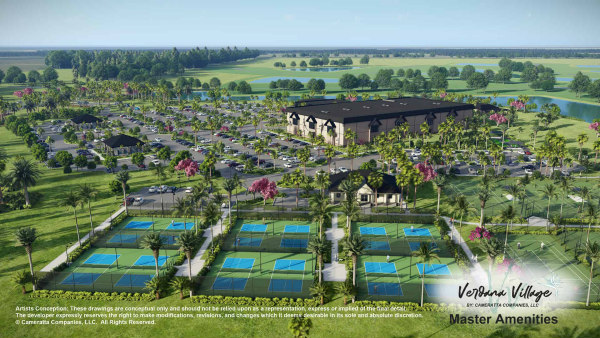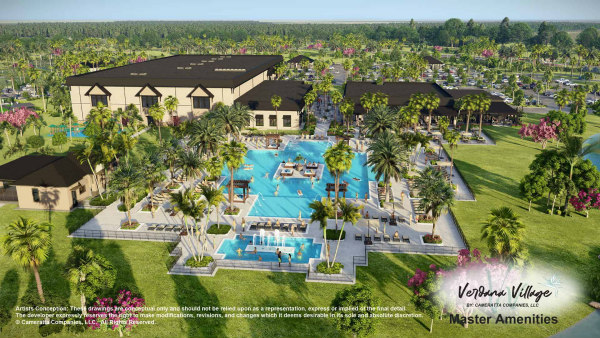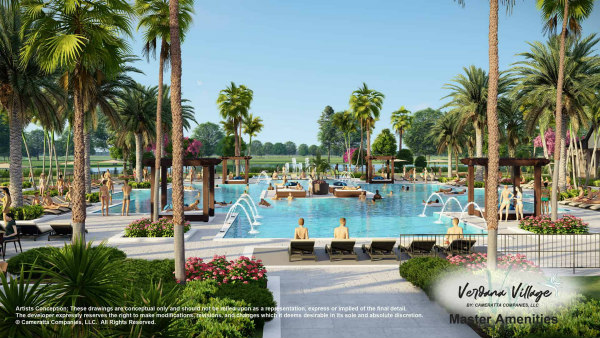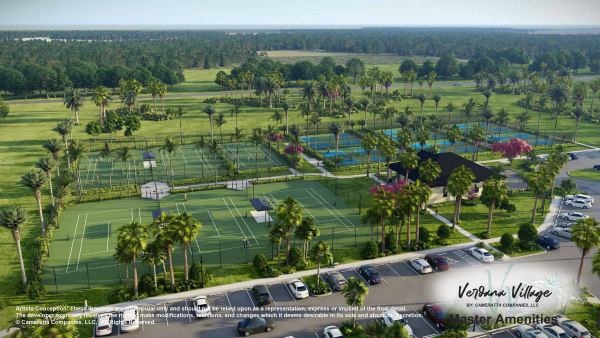 Inquire About Verdana Village
Search Corkscrew Road Communities