Valencia Bonita Real Estate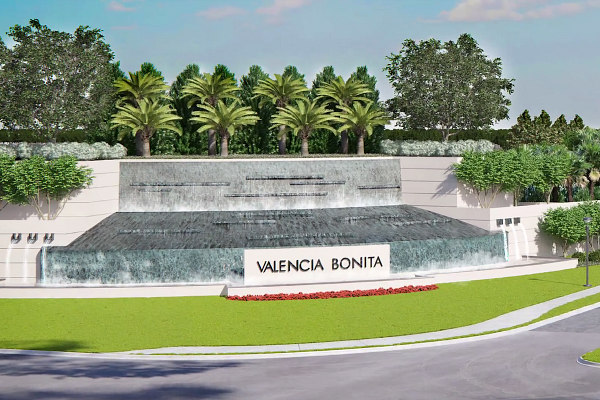 Valencia Bonita is a 55+ active adult community located in Bonita Springs Florida. This 347-acre, upscale gated community features 997 single-family homes. Developer GL Homes is offering both single-family homes and villa homes with 20 available floor plans. Each plan offers master-suites with walk-in closets and screened in outdoor space. rear-facing views include waterfront, preserve and garden options. Read more about Valencia Bonita.
Valencia Bonita Homes For Sale
Valencia Bonita Homes For Sale
September 27, 2023
More About Valencia Bonita
Valencia Bonita Amenities
Amenities at Valencia Bonita include a 45,000 SF waterfront clubhouse and lifestyle complex with a fitness center, grand ballroom, billiards and cards rooms, cooking and art studios, and a cafe offering breakfast, lunch and dinner. A full spa will keep residents pampered with massages, and attention to nails and hair.
Outdoor amenities include a pool, outdoor bar, tennis courts, pickleball courts and two dog parks. A full-time lifestyle director will plan a multitude of events to keep Valencia Bonita residents busy and active.
Valencia Bonita HOA
Valencia Bonita HOA fees are $360 per month for single family and include all the landscaping and use of the amenities. The attached villas are $450/month and include landscaping, amenities, insurance on the structure, pressure washing driveways, lanais, walls and roofs, and painting.
Valencia Bonita Location
Valencia Bonita is located in Bonita Springs off Bonita Beach Road opposite Vincent Road. This location is east of I-75 and between VillageWalk and Bonita National Country Club.
Explore Valencia Bonita Amenities
Valencia Bonita Floor Plans
Signature Villas
Nantucket: 2 BR+Den | 2 BA | 2 Car | 1,738 SF
Bristol: 2 BR+Den | 2 BA | 2 Car | 1,843 SF
Oxford: 2 BR+Den | 2 BA | 2 Car | 1,858 SF
Brighton: 3 BR | 3 BA | 2 Car | 1,862 SF
York: 2 BR+Den | 2.5 BA | 2 Car | 2,024 SF
Regal Residences
Berkshire: 2 BR+Den | 2 BA | 2 Car | 2,015 SF
Sierra: 2 BR+Den | 2 BA | 2 Car | 2,104 SF
Marsala: 2 BR+Den | 2 BA | 2 Car | 2,215 SF
Tribeca: 3 BR+Den | 2.5 BA | 2 Car | 2,253 SF
Vintage Residences
Cabernet: 3 BR+Den | 2 BA | 2.5 Car | 2,199 SF
Tuscany: 2 BR+ Den | 3 BA | 2 Car | 2,338 SF
Sonoma: 2 BR+Den | 2.5 BA | 2 Car | 2,377 SF
Chandon: 3 BR+Den | 3 BA | 2 Car | 2,465 SF
Portofino: 3 BR+Den | 3 BA | 2 Car | 2,646 SF
Crown Residences
Alexandra Grande: 2BR+Den | 2.5 BA | 2 Car | 2,674 SF
The Caroline: 2 BR+Den | 2.5 BA | 3 Car | 2,615 SF
Lydia: 3 BR+Den | 3 BA | 2 Car | 2,851 SF
Julia: 3 BR+Den | 3.5 BA | 3 Car | 2,882 SF
Classic Residences
Bellagio: 3 BR+Den | 3 BA | 3 Car | 2,754 SF
Carlyle: 3 BR+Club Room | 3.5 BA | 3 Car | 3,091 SF
Charleston Grande: 2 BR+Library | 3 BA | 3 Car | 3,350 SF
Valencia Bonita Gallery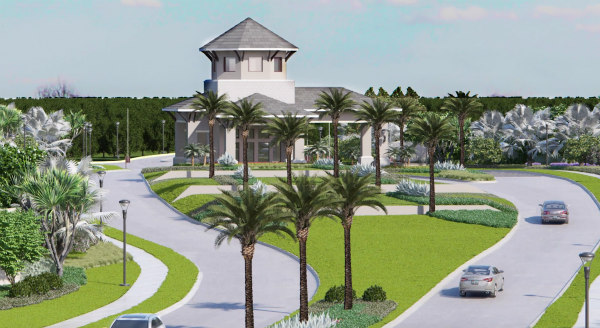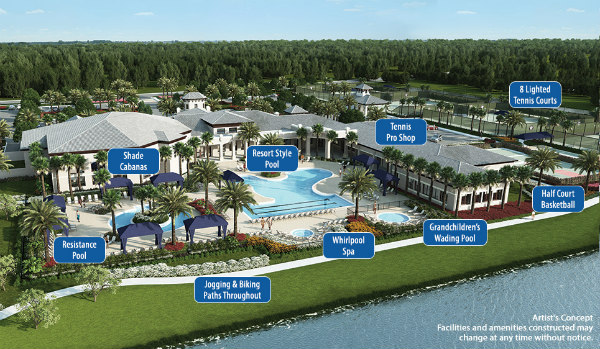 From Our Blog - Valencia Bonita
Inquire About Valencia Bonita