Toscana at Pelican Preserve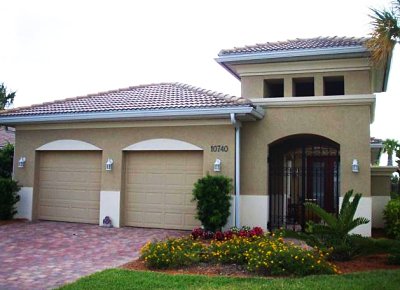 Toscana at Pelican Preserve includes attached villas built around 2005. These single-family homes include lake views. WCI designed the larger development of Pelican Preserve. This is a golf course community, designed with recreational options for active adults, ages 55 and older.
Amenities of living within Toscana include access to Plaza del Sol. The site includes a resort-style swimming pool, outdoor amphitheater and six lighted tennis courts. There is also a softball field, lawn bowling, a fishing pier and a sand beach. In addition, Pelican Preserve includes a garden area, as well as a butterfly garden. Other options include the pickle ball courts, indoor aerobics and lap pool and spa treatment rooms.
Toscana is located on the northern side of the Pelican Preserve development. Located in Fort Myers, Florida, this neighborhood is to the east of I-75. Colonial Boulevard runs north of the community and Daniels Parkway runs to the south.
Toscana at Pelican Preserve Villas For Sale
Toscana at Pelican Preserve Villas For Sale
September 28, 2023