The Sanctuary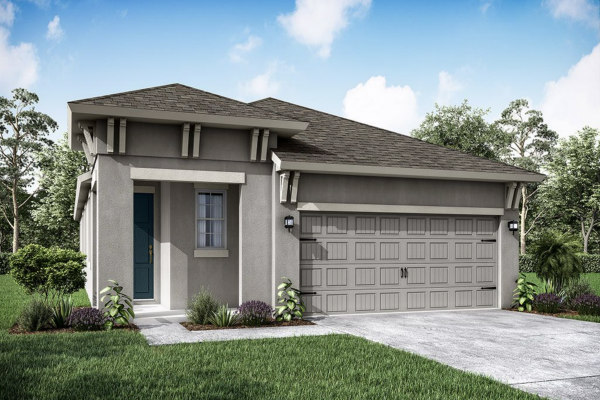 The Sanctuary is a gated community of 476 single-family homes located in the Midtown area of Babcock Ranch. The neighborhood features one and two story homes with 1,488 - 3,439 SF of living space. The developer of The Sanctuary is Chicago-based William Ryan Homes.
The Sanctuary Homes For Sale
The Sanctuary Homes For Sale
September 25, 2023
More About The Sanctuary
The Sanctuary Amenities
Amenities offered within The Sanctuary include a resort-style pool, splash pad, playground and event lawn designed for food trucks and movie nights.
The Sanctuary Location
The Sanctuary is located at Midtown off Babcock Trail. It is positioned to the north of Regency and directly to the east of Curry Creek Preserve.
The Sanctuary Floor Plans
Traditional Series
Flora: 3 BR | 2 BA | 1 Story | 2 Car | 1,488 SF
Cypress: 3 BR | 2 BA | 1 Story | 2 Car | 1,676 SF
Jade: 3-4 BR | 2.5-3.5 BA | 2 Story | 2 Car | 1,943 - 2,043 SF
Sandhill: 4-5 BR | 2.5-4.5 BA | 2 Story | 2 Car | 2,394 - 2,663 SF
Sebring: 4-5 BR | 3 BA | 2 Story | 2 Car | 2,490 SF
Classic Series
Juno: 3-4 BR | 2-3 BA | 1 Story | 2 Car | 1,643 - 1,740 SF
Sanibel: 3 BR | 2-3 BA | 1 Story | 2 Car | 2,083 - 2,503 SF
Sweetwater: 4 BR | 2 BA | 1 Story | 2 Car | 1,895 SF
Sandalwood: 4-5 BR | 3.5-4.5 BA | 2 Story | 2 Car | 2,929 - 2,955 SF
Juniper: 4-6 BR | 4 BA | 2 Story | 2 Car | 1,488 - 3,439 SF
Charlotte: 3 BR | 3 BA | 1 Story | 3 Car | 2,463 SF
Masters Series
Captiva: 3 BR | 2 BA | 1 Story | 3 Car | 2,309 SF
Sawgrass: 4 BR | 3.5 BA | 2 Story| 3 Car | 3,106 SF
Sebastian: 4 BR | 3.5 BA | 2 Story | 3 Car | 3,405 SF
Jupiter 5 BR | 4 BA | 2 Story | 3 Car | 3,439 SF
Search Babcock Ranch By Neighborhood
Inquire About The Sanctuary