Savanna Lakes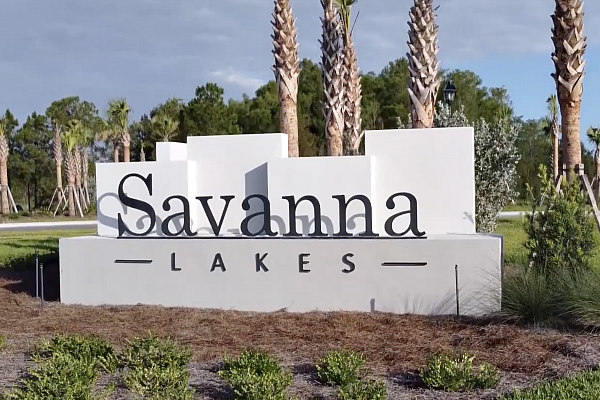 Savanna Lakes is a gated community of 630 single-family homes located in Lehigh Acres, Florida. The developer of Savanna Lakes is Lennar Homes who is offering two unique home collections in the community. Eight single-family floor plans are available including one and two story homes with 1,450 - 3,326 SF of living space.
Savanna Lakes Homes For Sale
Savanna Lakes Homes For Sale
September 25, 2023
More About Savanna Lakes
Savanna Lakes Amenities
Swimming Pool
Fitness Center
Savanna Lakes Location
Savanna Lakes is located in Lehigh Acres at the intersection of Milwaukee Boulevard and Homestead Road S. This location is near SR-82 and offers convenient access to Fort Myers and I-75.
Savanna Lakes Floor Plans
Annapolis: 3 BR | 2 BA | 1 Story | 2 Car | 1,450 SF
Harrisburg: 4 BR | 2 BA | 1 Story | 2 Car | 1,791 SF
Atlanta: 4 BR | 2 BA | 2 Story | 2 Car | 1,871 SF
Hartford: 4 BR | 2 BA | 1 Story | 2 Car | 1,941 SF
Boston: 5 BR | 2 BA | 2 Story | 2 Car | 2,216 SF
Columbia: 5 BR | 2 BA | 2 Story | 2 Car | 2,382 SF
Raleigh: 5 BR | 2 BA | 2 Story | 2 Car | 2,889 SF
Trenton: 6 BR | 3 BA | 2 Story | 2 Car | 3,326 SF
Search Lehigh Acres By Neighborhood
Inquire About Savanna Lakes