Rubicon Canal Condos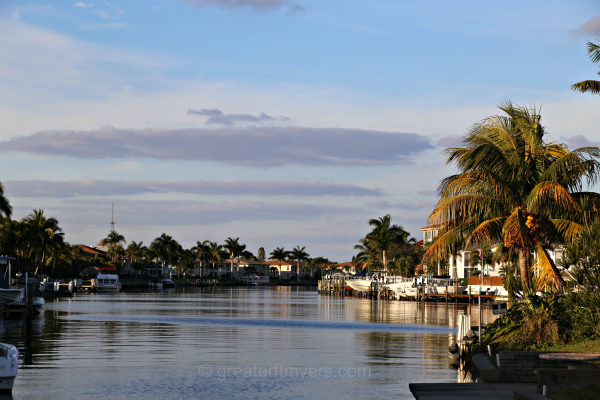 The 200-foot wide Rubicon Canal prominently curves and meanders through the Southeast portion of the city and is considered the grand dame of Cape Coral waterways. The Rubicon Canal stretches from Del Prado Boulevard in unit 22 southward to Cape Coral Parkway in Unit 9. This majestic waterway intersects with multiple canals for access to the Caloosahatchee River and the Gulf of Mexico in a few short minutes. The Rubicon also flows through the Country Club area of Cape Coral.
A proposed future plan for Rubicon Canal includes an interconnection with the Bimini Basin, opening up significantly increased water access to the Downtown/CRA Area of Cape Coral.
Condos of all varieties are available along the Rubicon Canal. Many of the condos lining the shores of the Rubicon Canal, including the Grand Rubicon, have facilities that residents can use to dock their boats. The parade of boats on the Rubicon Canal passing by on a daily basis provides interesting entertainment for those with a nautical bent.
Rubicon Canal Condos For Sale
Rubicon Canal Condos For Sale
September 25, 2023
From Our Blog - Rubicon Canal
Search Cape Coral Waterfront Communities