Old Fort Myers Real Estate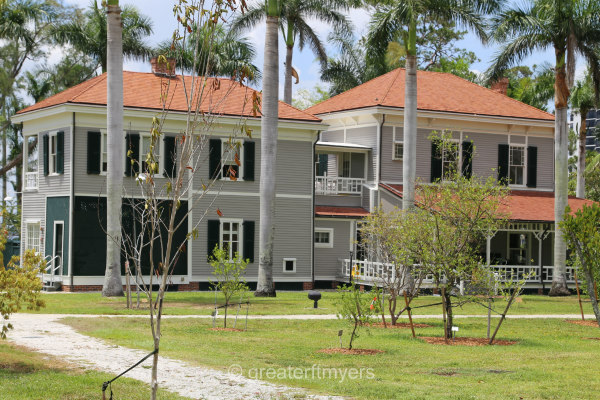 Anchored by the historic winter estates of Thomas Edison and Henry Ford, Old Fort Myers offers the stately elegance of McGregor Boulevard and the charm of several early 20th century eclectic neighborhoods. Venerable Old Fort Myers neighborhoods, established during the days of Edison, Ford and Firestone include: Allen Park; Burtwood; Edison Park; Riverside; Seminole Park and Valencia Terrace. These neighborhoods offer an interesting mix of Mediterranean Revival architecture and provide a glimpse into the 1920s Fort Myers boom era. Read more about Old Fort Myers real estate.
Old Fort Myers Homes For Sale
Old Fort Myers Homes For Sale
December 6, 2023
More About Old Fort Myers
Old Fort Myers Location
The rough boundaries of Old Fort Myers are Cortez Boulevard to the East, the Caloosahatchee River to the West, the River District and Virginia Avenue to the North and Winkler Avenue to the South. Historic McGregor Boulevard runs in a north-south manner through the neighborhood. All the restaurants, shopping and entertainment venues of the Fort Myers River District are just minutes away from the Old Fort Myers neighborhoods.
Old Fort Myers Landmarks
Edison & Ford Estates
The Fort Myers area was forever changed when in the 1880s Thomas Edison's doctor ordered him to spend some the winter months in a warmer climate. Edison elected to visit the remote outpost of Fort Myers, which at the time was a cattle town with less than 350 residents. Within hours of arriving, Edison decided to make Fort Myers his winter home and purchased 14 acres of land along the Caloosahatchee River.
On this land, Edison built a magnificent winter estate as well as a laboratory and standalone study. Soon Edison's friend Henry Ford visited and decided to build his own winter estate on an adjacent parcel. The homes of these two titans of industry are now museums that are a must see for anyone visiting Fort Myers.
Fort Myers Country Club
An iconic Old Fort Myers landmark is the Fort Myers Country Club located on McGregor Boulevard. The "Fort" was designed in 1916 by famed architect Donald Ross and is one of the oldest country clubs in Southwest Florida. Back in the day, Thomas Edison and Henry Ford were known to play a round or two at the Fort.
Search Old Fort Myers Neighborhoods