North Star Yacht Club Floor Plans
North Star Yacht Club offers both two-bedrooms plus den and three-bedroom residences floor plans. With living spaces between 1,756 SF - 2,457 SF, North Star condos offer a generous footprint of air conditioned space. Plenty of room to relax, entertain and enjoy your luxury waterfront Southwest Florida retreat.
Every North Star condo has a large south-facing terrace, dedicated, covered parking and a separate storage space.
back to North Star Yacht Club listings
Aquarius - 2,026 Sq. Ft.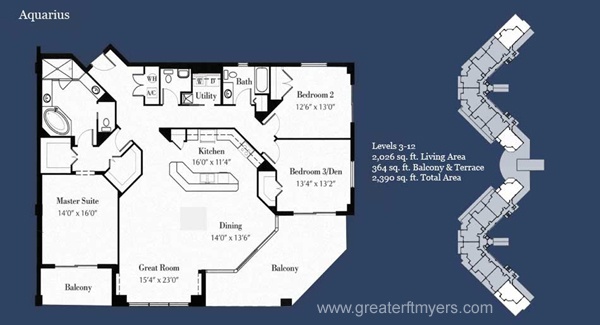 Capricorn – 1,756 Sq. Ft.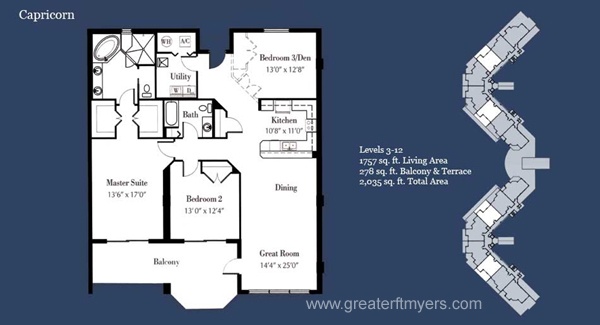 Libra – 1,902 Sq. Ft.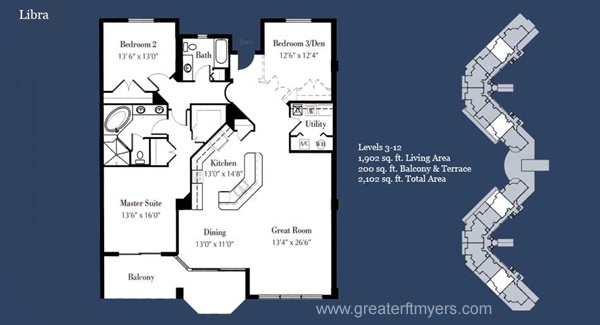 Orion – 2,129 Sq. Ft.

Pegasus – 2,457 Sq. Ft.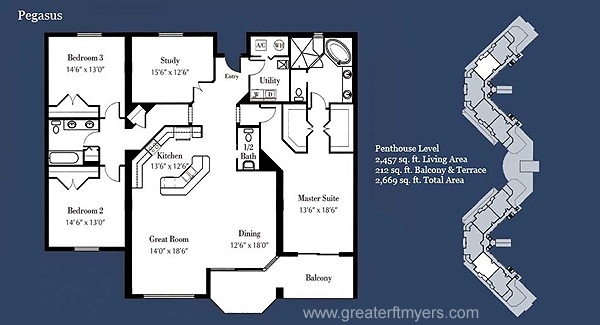 Perseus – 2,287 Sq. Ft.

Polaris – 3,185 Sq. Ft.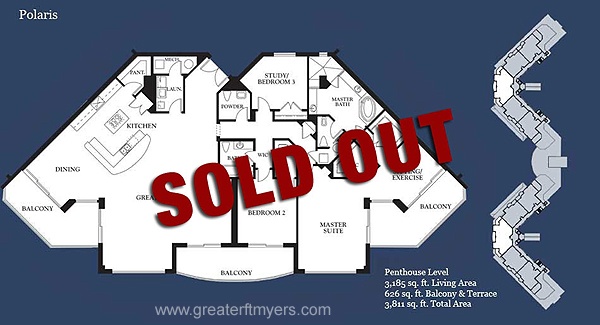 Back to North Star Yacht Club listings