Naples Real Estate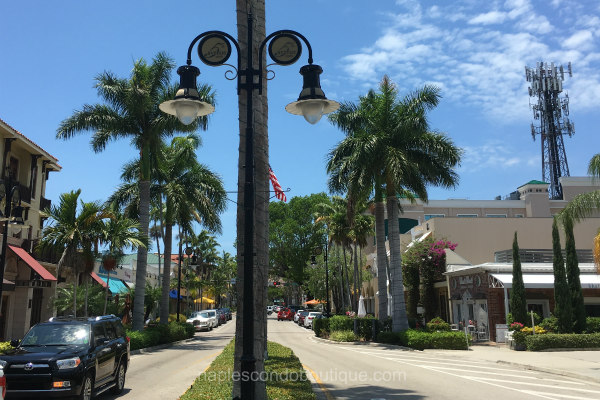 It's no surprise Naples is consistently ranked as one of the "Best Destinations for Luxury Travelers" and "Best Ocean Beach Towns" as well as scoring high on the "happiness" scale, according to Gallup polls. From its palm tree-lined streets to pristine sandy beaches that are just steps from Downtown, Naples combines resort-living with balmy temperatures and a cosmopolitan mix of art, nature, dining and shopping. Read more about Naples real estate.
Naples Homes And Condos For Sale
Naples Homes And Condos For Sale
September 25, 2023
More About Naples Real Estate
Naples Golfing
Naples is home to nearly 80 championship golf courses that take advantage of the raw beauty of Southwest Florida to offer varying levels of play. Mediterra, Grey Oaks, and Tiburón are some of the most esteemed golf communities.
Naples Boating
Naples is also considered one of the best fishing and boating destinations in the world. The easy access to the Gulf of Mexico offers tourists and locals alike the opportunity to embark on a deep-sea fishing excursion or fish along the calmer waters of the Bay teeming with grouper, mackerel, redfish, and snook, among other kinds of sea life. The Moorings and Coquina Sands communities are ideal for boating and water sports enthusiasts, offering private docks, nearby marinas and other boating conveniences.
Naples Entertainment
Many travelers think of New York, Chicago, Paris, or destinations in Italy as significant food cities but Naples is in a class of its own. In addition to al fresco dining and patio service at most restaurants, Naples offers a mix of fresh seafood, fine dining, and brunch options as well as weekly outdoor farmer's markets. Downtown Naples is not only a premier opportunity to people-watch while strolling the elegantly landscaped boulevards, but it also is renowned for shopping. Fifth Avenue South has an abundance of restaurants, art galleries, bookstores, and antique shops while offering a small, neighborhood feel. Nearby Third Street South is home to historic Old Naples and nestled between Naples Bay and the Gulf of Mexico with small shops and boutiques tucked away in courtyards with bright pops of color from the flowering plants adorning many establishments.
Naples Beaches
The accessibility of Naples Beaches is one of the area's biggest draws. Nestled against the popular dining and shopping areas, the historic Naples Pier features a six-mile stretch of white sandy beach as well as the perfect place to fish and and catch a sunset. Vanderbilt Beach spans a line of beach resorts such as the Ritz-Carlton and La Playa as well as waterfront high-rise communities such as Park Shore, and Pelican Bay. Lowdermilk Park is close to Downtown with full-service outdoor facilities such as picnic tables, volleyball courts, restrooms, and showers.
Naples Arts
The thriving arts scene in Naples rivals New York and other major cities. Naples boasts 75 art galleries and a number of theater productions and musical extravaganzas scheduled throughout the year. Artis-Naples is a one-stop cultural center housing the Baker Art Museum as well as the Naples Philharmonic with an active calendar of art exhibitions, dance, and other live performances.
Naples Location
Naples is the southern-most metropolitan area on the west coast of Florida. It is located on US Highway 41 and I-75 between Miami to the east and Fort Myers to the north. Southwest Florida International Airport, which is located about 30 minutes away in Fort Myers, serves the Naples area.