Feature Your Fort Myers Area Home
Our clients' listings are featured in the golden, above-the-fold, upper left corner of our top-ranked Fort Myers real estate website. Your home will be seen by thousands of additional buyer prospects each and every day. This extra exposure is an invaluable resource in securing a buyer for your property. We have made a significant investment in our web presence to give our clients the extra edge in getting their home sold.
Why trust the marketing of your valuable real estate asset to an agent with an also-ran web presence?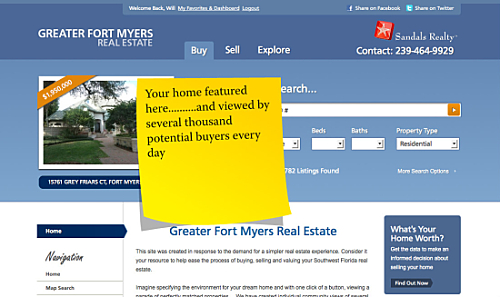 Click-thru rates on the featured listings on our website rank near the top of buyer activity on our top-ranked Fort Myers website. Buyer inquires for featured listings occur at more than double the rate for non-featured listings. Leverage our significant web investment to quickly sell your home!
Bottom line: Featured Listings Attract More Buyers