Estero Foreclosures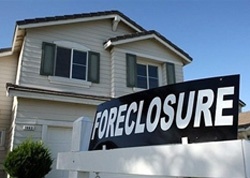 Foreclosures have become more prevalent in the Estero area. Often, savvy buyers can find great deals on bank-owned foreclosed properties. We display all the foreclosure listings in the Greater Fort Myers and the Beach MLS system and update our database on a daily basis.
Our site includes foreclosed properties from: Bank of New York; US Bank; Detusche Bank; Wells Fargo; Countrywide; Aurora; Citibank; IndyMac; HSBC; La Salle; Chase; Fifth Third Bank; Washington Mutual; SunTrust; National City; GMAC; Wachovia; BOA; Taylor, Bean & Whitaker; JP Morgan Chase and others.
We are experiencing heavy traffic volumes on the Estero foreclosures section of our site.....if you see a property that catches your eye, please contact us immediately as the best deals tend to attract offers very quickly.
Estero Foreclosure Homes And Condos For Sale
No Matching Listings
Try a new search, or click below to get notified when matching listings become available.