Estero Foreclosures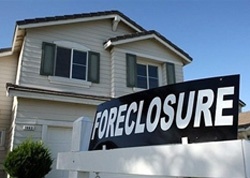 Foreclosures have become more prevalent in the Estero area. Often, savvy buyers can find great deals on bank-owned foreclosed properties. We display all the foreclosure listings in the Greater Fort Myers and the Beach MLS system and update our database on a daily basis.
Our site includes foreclosed properties from: Bank of New York; US Bank; Detusche Bank; Wells Fargo; Countrywide; Aurora; Citibank; IndyMac; HSBC; La Salle; Chase; Fifth Third Bank; Washington Mutual; SunTrust; National City; GMAC; Wachovia; BOA; Taylor, Bean & Whitaker; JP Morgan Chase and others.
We are experiencing heavy traffic volumes on the Estero foreclosures section of our site.....if you see a property that catches your eye, please contact us immediately as the best deals tend to attract offers very quickly.
Estero Foreclosure Homes And Condos For Sale
Estero Foreclosure Homes And Condos For Sale
May 25, 2022