Cape Coral Country Club Area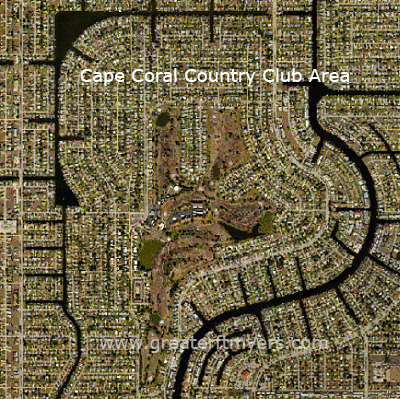 The Cape Coral Country Club Area is an established neighborhood in the Southeast Quadrant of Cape Coral. This neighborhood is built around the 175-acre Cape Coral Golf Club which is currently closed. The Golf Club dates back to the early days of Cape Coral when Gulf American Corporation showcased this amenity in their marketing promotions.

The County Club neighborhood is bounded by Southeast 33rd Terrace on the north, Southeast First Place on the west, Cape Coral Parkway on the south, and the combination of Southeast Fifth Avenue, Southeast 43rd Street, Southeast 11th Place and Southeast 10th Avenue on the east.

Housing options in the Country Club area include single-family homes, town homes and condos. The area features gulf access boating and is hope to the wide and majestic Rubicon and San Carlos Canals.
Cape Coral Country Club Area Homes For Sale
Cape Coral Country Club Area Homes For Sale
December 5, 2023
Explore Cape Coral Condo Developments...