Cape Coral Real Estate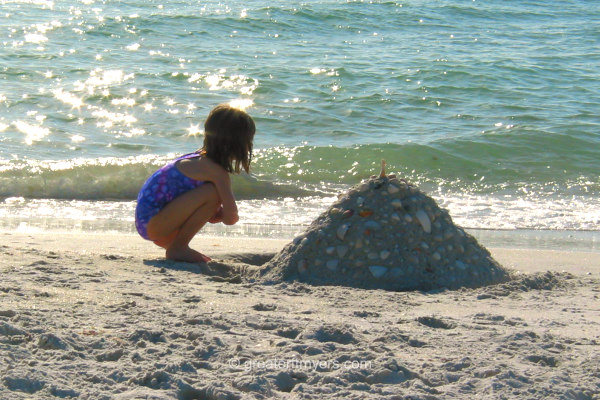 A "boating paradise," Cape Coral is famous for its 400 miles of canals and saltwater access to the Gulf of Mexico and sailing paradise, Charlotte Harbor. With its 264 days of sunshine, temperatures averaging 75 degrees, and affordable living, Cape Coral is one of the fastest growing cities in the country.
As the largest city in Southwest Florida, Cape Coral combines the heart of a small town with the amenities of a big city. Retiring baby boomers and young families alike are drawn by the nature preserves, golf courses, boating, fishing, and community events that dominate Cape Coral life.
Cape Coral Homes & Condos For Sale
Cape Coral Homes and Condos For Sale
December 4, 2023
Cape Coral Lifestyles Search
More About Cape Coral
Living in Cape Coral
As the largest city in Southwest Florida, Cape Coral combines the heart of a small town with the amenities of a big city. Retiring baby boomers and young families alike are drawn by the nature preserves, golf courses, boating, fishing, and community events that dominate Cape Coral life.
Visitors also delight in activities such as the "boat-a-long" – a holiday marine parade along the canals and waterways. The vibrant community also features an Oktoberfest celebration driven by Cape Coral's German population and other family events such as Fourth of July fireworks and a holiday festival of lights.
Cape Coral History
Cape Coral: The Colorful Early Years
Known as a "Waterfront Wonderland" for its more than 400 navigable canals (more than Venice, Italy), Cape Coral is now the second largest city in Florida in terms of land. But long before Cape Coral celebrated its 50 Year Anniversary in 2020, the area was an untouched piece of wilderness. Calusa and Seminole Native Americans lived off the land and fished in the waters at Redfish Point. Redfish Point later became part of a land patent when Florida became a state in 1845.
Entrepreneurial Brothers Transform Cape Coral from Swampland to Venice
Cape Coral was largely a piece of swampland when the Rosen brothers, Leonard and Jack from Baltimore, bought 1,724 acres in 1957. Rich and brash, the Rosens made their money selling an anti-baldness tonic made from lanolin, and promoted it with some of America's first infomercials.
As the story goes, Leonard Rosen was seeing a doctor for a foot problem in Charlotte Harbor, Florida, when he was tipped off about a huge nearby land area, which immediately piqued his interest. Always visionary, the brothers saw Cape Coral as a master-planned community and formed the Gulf American Land Corporation to manage sales.
The brothers changed the name of Redfish Point to Cape Coral and dug 400 miles of saltwater and freshwater canals and began selling home sites near the newly constructed Yacht Club.
Celebrities and More…
The brothers leveraged their sales and marketing savvy to promote their newly founded paradise. Since large parts of the area were inaccessible by car, the brothers flew interested parties over the area in a Cessna and dropped a flour sack to mark a desired property as "sold." Celebrities such as Bob Hope and Anita Bryant hailed the benefits of "The Cape." Episodes of the TV Show "Route 66" filmed in Cape Coral and the movie "The Fat Spy," starring comedian Phyllis Diller, also used Cape Coral as a backdrop. Golf tournaments, boat races, and beauty pageants all contributed to the relentless promotion of the new community.
New Bridge Fuels Growth
The construction of the Cape Coral Bridge across the Caloosahatchee River in early 1964 fueled additional growth. Prior to its existence, a trip to Fort Myers was more than 20 miles via Del Prado Boulevard. The bridge effectively connected Cape Coral to the rest of the world. Cape Coral officially incorporated as a city in August 1970 and the population grew rapidly from there.
Today Cape Coral is viewed as a boater's delight because of its relaxed lifestyles and waterways providing easy access to the Gulf of Mexico, Caloosahatchee River, and Matlacha Pass. Approximately 200,000 residents call Cape Coral home and every year, "The Cape" earns a number of well-deserved accolades as a fast-growing and idyllic place to live and retire.
Cape Coral Wonderland
Cape Coral Parks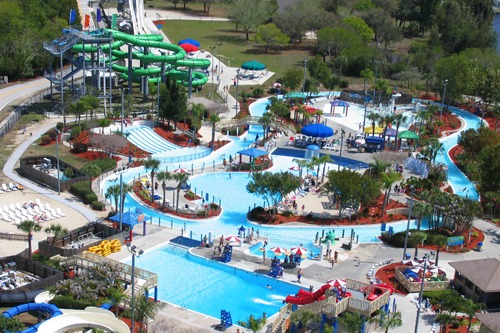 With dozens of different parks and rec centers to enjoy, Cape Coral offers a great deal of diversity when it comes to outdoor space. Whether exploring one of the nearby nature parks, picking up a game of tennis or basketball, or heading out to an area dog park, Cape Coral is filled with options.
While joined by hundreds of miles of canals, Cape Coral is also rich with green space. Options range from Jaycee Park, right on the river to Sunsplash Family Waterpark with its relaxing lazy river and slides. There's also the option of heading to a beach right on the Caloosahatchee River at Yacht Club Community Park, or taking up a game of shuffleboard and racquetball.
Picturesque Four Freedoms Park boasts a white sand beach and picnic tables, while Eco Park delivers a natural setting, winding through mangrove forests and spotting wildlife along the way. Yet still, options include the dog park, butterfly garden and walking paths of Rotary Park, plus the shaded playgrounds of Fellowship Park. There's additionally the option of the fitness stations scattered throughout Joe Stonis Park or the thrilling BMX Park and Eagles Skate Park.
Presenting something for just about everyone, Cape Coral parks also boast youth centers, playgrounds, playing fields and pavilions. No matter your interests, you're sure to discover a park that suits your needs in the area. City leaders are also eyeing improvements to make area parks even better in the new future.
A $60 million bond issue aims to not only create new parks but also help renovate some of the older ones. The plan includes making $10 million in improvements to Cape Coral Yacht Club and another $5 million at Lake Kennedy. As well, the proposal earmarks $4 million for Lake Meade and several million for Cultural Park, Yellow Fever Creek and Festival Park.
Inquire About Cape Coral Real Estate
Search Cape Coral Gated Communities
Exploring Cape Coral
Frequently known as "the Cape," Cape Coral is home to more than 150,000 residents and 4,000 thriving businesses. Managed growth and planned communities position this water wonderland as one of the best and brightest areas to call home in Southwest Florida.
Cape Coral Gated Communities
Gated Communities have emerged is a big way in Cape Coral. These communities offer security and amenities galore in a wide range of housing types and budget ranges. Greater Fort Myers has created individual community pages with all the MLS listings for all the Cape Coral Gated Communities.
Cape Coral High-rise Condos
Cape Coral is truly a waterfront paradise with 400 miles of canals throughout the community. Cape Coral boaters truly enjoy the freedom of docking their boat on a canal behind their homes. Gulf access homes are plentiful in Cape Coral and are priced to accommodate a wide range of budgets and boating preferences. Our tour of Cape Coral Waterfront Homes is second to none.
Cape Coral Foreclosures and Short Sales
Foreclosures and short sales are a growing percentage of the real estate transactions in the current Cape Coral market. Savvy, opportunistic buyers can find value-laden deals in this environment. These transactions take patience on the part of the buyer and a skilled Realtor to help guide you. We specialize in Cape Coral Foreclosures and Cape Coral Short Sales and are here to help you find a great deal in this ever-changing market. Enjoy our daily-updated Cape Coral Short Sale Listings.
The Yacht Club Area
Cape Coral's Gold Coast was among the first sections of Cape Coral to be developed. This section of Southeast Cape Coral offers fabulous sailboat access boating to the Caloosahatchee River, Intracoastal Waterway and the Gulf of Mexico. Prestigious Gold Coast neighborhoods include Palaco Grande, Savona and Beach Parkway.
Northeast Cape Coral Communities
The Eight Lakes section of Cape Coral is a true gem. Sunsets across Thunderbird Lake and Britannia Lakes are truly a thing of beauty. These man-made lakes offer residents both backyard recreation as well as gulf access boating in an in-town location.
Cape Coral Family-Oriented Communities
One of the challenges for growing families is finding a community that offers larger homes and also family-focused amenities. Many of the single-family homes in Southwest Florida have three bedrooms and are just not big enough for growing families. Cape Coral communities that feature 5 bedroom homes include Sandoval, Heatherwood Lakes, Coral Lakes and Trafalgar Woods.
Cape Coral New Construction
Its anyone's guess as to what is going to happen in this Southwest Florida real estate market. The one certainty is that they aren't making any more sailboat access land! Single-family sailboat access homes in the Yacht Club and Gold Coast section of Cape Coral are always in high demand. The Gold Coast section of Cape Coral offers some of the finest boating in Southwest Florida. Gold Coast neighborhoods with bargin priced sailboat access homes include Palaco Grande and Savona. The western end of the Rose Garden in Southwest Cape Coral also offers sailboat acces.
Rubicon Canal Condos
With year-round golfing weather, Cape Coral golf homes are a highly sought after option. Cape Royal, with its elegant homes and reasonable fees is the standard bearer in Cape Coral golf communities. The Coral Oaks municipal course offers a wonderful option for golf course living without all the fees typically associated with a golfing lifestyle.
Cape Coral CRA District Condos
Tarpon Point is a premier luxury boating and lifestyle community located in Southwest Cape Coral at the site that was formerly the Cape Coral Rose Garden. The views from tarpon Point at the mouth of the Caloosahatchee River are breathtaking. Tarpon Point neighborhoods include: the coach home community of Tarpon Gardens; the single-family home community of Tarpon Estates and the high-rise community of Tarpon Landings.
Gator Circle Cape Coral
The Gator Circle neighborhood is located in the very Northeast corner of the City of Cape Coral. This community features single-family homes primarily sited on quarter-acres lots. Gator Circle residents enjoy the peaceful setting which includes miles of serene freshwater canals.
Cape Coral Rose Garden
From Our Blog - Cape Coral