Cape Coral Sailboat Access Homes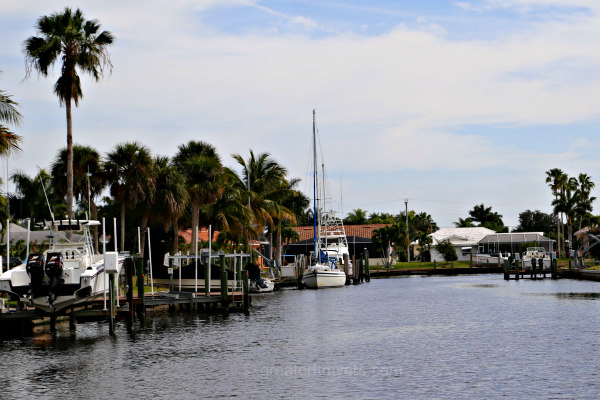 Cape Coral is home to some of the finest yachting neighborhoods in Southwest Florida. Our location directly on the Caloosahatchee River provides quick access to the open waters of the Gulf of Mexico. Many sailboat owners have found paradise and now dock their yacht behind their home in Cape Coral.
When evaluating a gulf access property, there are several factors to consider. They include: location, view, obstructions to access and length of the seawall. Location is arguably the most influential on the value and price of property as the closer the boat access time is to the Gulf, the higher the price. Bridges, power lines, blocks and boatlifts can all limit the size of a boat you can keep as well as slow Gulf access. Seawall length is key in that the larger the seawall, the larger the boat or multiple boats you can fit behind a property.
The term "sailboat access" or "direct access" means that there are no bridges blocking the boat from reaching the Gulf of Mexico and is one of the reasons Cape Coral is so popular with sailboat owners. Locals agree that a leisurely sail out to the Gulf provides new opportunities to observe dolphins, gopher tortoises, wading birds, waterfowls and the wildlife that occupies the area from an unprecedented vantage point.
Cape Coral Sailboat Access Homes For Sale
Cape Coral Sailboat Access Homes For Sale
June 3, 2023
Search Cape Coral Sailboat Access Neighborhoods