Cape Coral is a Foodie's Dream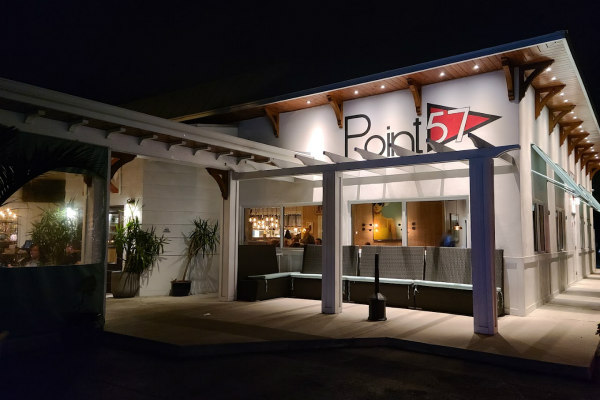 While visitors and locals alike have long enjoyed Cape Coral's year-round sunshine and Gulf access, they're also discovering the rich variety of the Cape Coral dining scene. As more and more innovative chefs make Cape Coral their home, they're creating a list of top-notch restaurants that position this tropical playground as an even more attractive destination.
Here are a few of our culinary favorites in no particular order:
The Fish Tale Grill
Owned by Merrick Seafood, the premiere seafood distributor in Florida, the Fish Tale Grill offers some of the freshest catch sourced daily. Acclaimed for its signature seafood dishes, this upscale venue also offers top cuts of beef as well a selection of appetizers and pasta plates.
Point 57
Renowned for using locally sourced ingredients, Point 57 features a menu that changes with the season but offers a combination of land and sea dishes. Brunch lovers will delight in a comprehensive selection of menu items, including bottomless mimosas and bubbles to chase it all down.
Slate's
If you close your eyes you might think you're in New Orleans with strains of jazz music providing the backdrop to mouth-watering Cajun dishes. Considered one of the most elegant and romantic restaurants in town, Slate's is a must for sampling upscale Cajun and Creole offerings while enjoying the ambience of a jazz club.
Nice Guys Pizza & Beer
Not your average pizza joint, Nice Guys Pizza bills itself as a punk-esque eatery with old school pinball machines, craft beer and some of the most distinctive pizzas (fifteen different types) in town. Hot Honey Pizza features a delectable blend of salami, hot honey, and garlic while My Cousin Vinny is a meat lover's dream.
Fried chicken-topped General Tso's pizza rivals a decadent dessert pizza covered in Nutella, marshmallow, banana, and peanut butter. Deep-fried Oreos and Euro trash donuts appeal to even the most diehard sugar tooth.
Nevermind Awesome Bar and Eatery
The Nevermind Awesome Bar and Eatery features an eclectic menu with everything from great burgers and juicy steaks to creamy comfort food such as the restaurant's signature Mac-n-cheese dish. Chef Shannon Yates worked at some of the top restaurants in Fort Myers before opening up her own eatery, complete with a full-service bar and outdoor seating. Dessert comes in the form of a not-to-be-missed cookie-donut blend.
Who knew that Cape Coral combined small town ambience with a foodie's dream? Now that your mouth is watering, head out to any of these top-ranked dining options for a cocktail and satisfying meal.
Search Cape Coral By Lifestyle