Brightwater Real Estate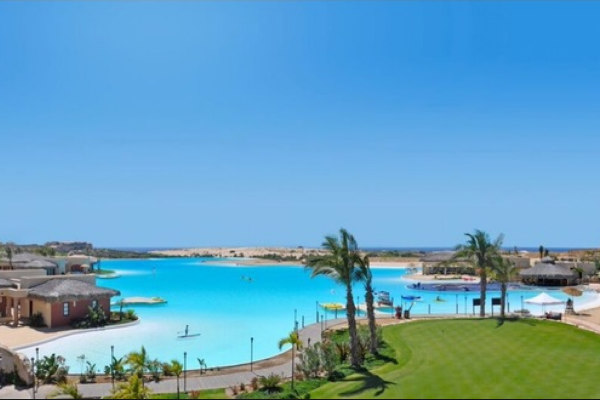 Brightwater is a development located in North Fort Myers centered around a six-acre freshwater lagoon. At full build-out, this community will feature 1,300 homes. The essence of Brightwater is bringing a true coastal lifestyle experience to an inland location.
Brightwater Homes For Sale
Brightwater Homes For Sale
June 5, 2023
More About Brightwater
Brightwater Amenities
Brightwater is a lagoon community designed to provide the illusion of living on the coast with its wide expanse of water and sandy beaches but offering all the advantages of an inland location.
Waterfront Activities
A crystal-clear lagoon is the centerpiece of the community. The lagoon spans six acres and serves as an attraction onto itself with sandy stretches of beach, a swim-up bar, cabana cove, and floating obstacle course. The lagoon also makes a perfect setting for kayaking, paddleboarding, and swimming year-round. A water slide promises fun for the entire family.
Resident Lagoon Membership
The Brightwater Clubhouse houses a fitness center and a number of gathering spots for residents to enjoy Brightwater's active social calendar as well as onsite yoga and cardio classes. As a resident, your Lagoon benefits include recreational activities, as well as resident-only events such as Karaoke Night and sports watch parties, not to mention neighborhood socials and live music. Younger residents can set their next play date for the covered playground and tot lot. Furry members of the family have their own dog park to run off-leash.
Nature
More than 20 miles of walking and jogging trails wind around Brightwater's coastal setting, providing opportunities to engage with others while enjoying Southwest Florida's natural beauty. Brightwater developers have also intentionally set aside a number of green spaces to protect the environment while providing additional sanctuary for residents.
Brightwater Location
Brightwater is located in North Fort Myers along Pritchett Parkway, about a mile from the I-75 Bayshore Road Exit.
Brightwater Floor Plans
D R Horton
Mulberry: 2 BR | 2 BA | 2-Car | 1,443 SF
Rose: 2 BR | 2 BA | 2-Car | 1,541 SF
Jemison: 2 BR | 2 BA | 2-Car | 1,614 SF
Aria: 3 BR | 2 BA | 2-Car | 1,672 SF
Eastham: 3 BR | 2 BA | 2-Car 1,756 SF
Cali: 4 BR | 2 BA | 2-Car | 1,828 SF
Delray: 3 BR | 2 BA | 3-Car | 2,034 SF
Destin: 3 BR | 3 BA | 3-Car | 2,372 SF
Wheaton: 3 BR | 3.5 BA | 3-Car | 2,565 SF
Hayden: 5 BR | 3 BA | 2-Car | 2,601 SF*
Maronda Homes
Ashton: 3 BR | 2 BA | 2-3 Car | 1,702 - 1,861 SF
Hampton: 3-4 BR | 2 BA | 2-3 Car | 1,988 SF
Drexel: 3-4 BR | 2 BA | 2-3 Car | 1,988 SF
Miramar: 4 BR | 2 BA | 2-3 Car | 2,151 SF
Rockford: 3-4 | 2.5 BA | 2-3 Car | 2,219 SF
Carlisle: 4-6 BR | 2.5-3.5 BA | 2-3 Car | 2,797 - 3,059 SF
Baybury: 4-6 BR | 2.5 - 4 BA | 2-3 Car | 2,931 - 3,004 SF
* Two-story homes
From Our Blog - Brightwater
Inquire About Brightwater