Meet.....Brad & Rebecca Graves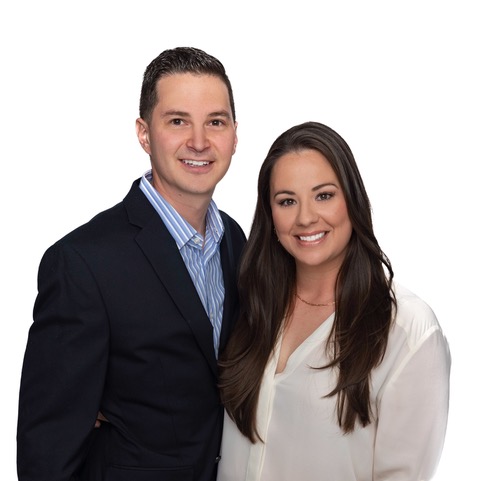 We are Brad & Rebecca Graves. Together as a husband wife team, we founded the Florida Heritage Team at Premiere Plus Realty, Co. We have been licensed and selling real estate since 2007 in the greater Fort Myers, FL area.
Our service areas include:
We help busy individuals cut down on overwhelm when moving from A to B through a mix of educating, communicating, and personalizing the process. This includes our step-by-step "Customer Needs Discovery" assessment, with which we give home buyers and sellers the specific tools and confidence they need to ensure their investment is a sound one.
Meet Rebecca Kroseberg
As someone who moved across the world from Germany to Florida in 2003, I understand a thing or two about what it means to find a new "home" both physically and emotionally. My husband, Brad, and I founded The Florida Heritage Team here at Premiere Plus Realty, Co. We fell in love with all that our beautiful waterways have to offer, and love living close to our families. Since 2007, I have been a licensed Florida real estate agent with many successful transactions and happy clients. I also hold a real estate license in South Carolina, where Brad spent about 4 years working for Boeing Aviation. I am delighted to have been recognized as the 2019, 2018 & 2017 winner of the annual Golden B.E.A.R. Sales Excellence Award three years in a row. Our local professional association recognizes its highest performing agents for total sales production in the previous year with this award. My team and I are deeply grateful for this recognition - and also for our shiny new trophy.
At The Florida Heritage Team, we take a team approach to real estate. Buying or selling a home in the greater Fort Myers area is a complex, and often extremely detailed process. Our business has steadily and successfully grown through the help of many repeat clients and their introduction to friends, coworkers, and neighbors. This is only possible because we deliver both hard results and a tender approach. We like our clients to win, but do so with a professional and level headed demeanor. We attribute our success not only to understanding the intricacies of owning property in Southwest Florida, but also our relationships with local vendors, and comprehensive knowledge of the area.
As a Florida transplant, who was born and raised in Cologne, Germany, I have an effective combination of Southern Florida laid back demeanor and German attention to detail you need to get the job done. After all, I often deal with clients who live on opposite ends of the country. These clients appreciate having a local REALTOR® on their side, who can represent them ethically and effectively through clear communication.
On a personal note, after living and working in Charleston, SC for several years, we decided to ditch Brad's corporate Boeing Aviation job and move back to Fort Myers to be closer to our families. I graduated from Florida Gulf Coast University right here in Fort Myers, FL with a major in marketing and a minor in management. There is nothing I get a greater kick out of than being able to welcome another transplant on their search for their little slice of Southwest Florida paradise.
Meet Brad Graves, PA
I started my professional career in aviation at Boeing, Co. in Charleston, South Carolina. After many successful years in my position and living in a beautiful city, my wife, Rebecca, and I decided to move back home to the Fort Myers area in order to be closer to our families.
I joined Rebecca in co-founding the Florida Heritage Team in 2012, when I joined her and Premiere Plus Realty, Co. as a licensed FL REALTOR®. We are grateful to have helped many families, couples, investors, and vacationers in their home search or sale over the last decade.
As a husband and wife team, we can offer our clients unparalleled communication and attention to detail. We pride ourselves in being our clients' direct line of contact, instead of an assistant. Our success over the last decade has allowed us to build meaningful relationships with vendors, attorneys, title reps, and other parties to a transaction that are vastly beneficial to our clients.
My easy-going personality allows me to skillfully guide my clients through some of the most emotionally charged situations that real estate negotiations can bring about. From understanding how inspections, repairs, insurance, permitting, etc. can affect a real estate sale, to staying on top of deadlines and vendors, my ultimate goal is to get you to the finish line with ease and confidence. Your trust in our team means the world to Rebecca and I, and is the reason we operate almost completely on referrals and recommendations from past clients or repeat business. We look forward to hopefully working with you, too.