Bonita Springs Real Estate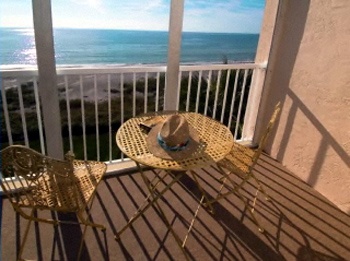 Ideally located between Naples and Ft. Myers, Bonita Springs is often called "The Gateway to the Gulf" because of its proximity to the Gulf of Mexico. Bonita Springs is also home to different communities and residential neighborhoods that offer something for everyone, from the sun-lover to the angler to the golfer.
A dynamic coastal community, Bonita Springs is renowned for its natural beauty, which includes pristine white beaches, Spanish moss-draped oaks, and Florida's famous water-walking mangrove trees. These century-old attractions coexist with 19 lush golf courses, and a mix of upscale shops, boutiques, and resorts that cater to families and those looking for an idyllic retreat. Read more about Bonita Springs real estate.
Bonita Springs Homes and Condos For Sale
Bonita Springs Homes and Condos For Sale
September 28, 2023
Explore Bonita Springs Real Estate...
More About Bonita Springs Real Estate
The Everglades Wonder Gardens is a showcase for some of Southwest Florida's most unique wildlife, including such exotic birds as the wood stork, the great blue heron and the endangered Florida panther. Guided boat tours through the mangrove estuary are dominated by sightings of playful dolphins and manatees. Additional boating, fishing and shelling excursions are available around scenic Estero Bay.
Bonita Springs is a little bit of paradise in the Gulf offering the charm of Old Florida to year-round residents and visitors alike.
Featured Bonita Springs Luxury Developments
Bonita Springs Gated Communities
Gated communities are the backbone of Southwest Florida's housing stock and Bonita Springs has a very strong roster of these communities. Bonita Springs gated communities offer an extensive list of amenities to allow residents to enjoy both the wonderful Southwest Florida weather and the social interactions in the neighborhood. Many Bonita Springs gated communities have deed restrictions to insure that homes are maintained to a certain standard. Homes are available in Bonita Springs gated communities across a wide spectrum of prices and styles.
Bonita Springs Waterfront Homes
The glorious gulf beaches have long been the marquis drawing card to the Bonita Springs area. All it takes is a single drive along Hickory Boulevard to fall in love with Bonita Springs waterfront homes. Boating in the gulf waters is a popular pastime for Bonita Springs residents. A wide selection of gulf access homes and condos are available particularly on the bayside of Bonita Beach.
Explore Bonita Springs
Bonita Springs Golf Communities
With over 300 days of good golfing weather available every year, Bonita Springs is a great place for those passionate about the links. The ease of living in a Bonita Springs country club community and riding to the clubhouse is strictly a fantasy for many in other parts of the country. In Bonita Springs, this golfing lifestyle can be yours at one of our many wonderful communities. Renown course designers including Robert Cupp, Tom Fazio, Arthur Hills, Gordon Lewis, Jerry Pate and Chip Powell have left their mark on Bonita Springs golf courses.
Bonita Springs Condos
From luxury high-rise condos at the Colony to waterfront getaways at the Barefoot Beach Club, there are some exciting Bonita Springs condo options. All types of condo living including high-rise, mid-rise, town homes and carriage homes are available throughout the Bonita Springs community.
Bonita Springs Short Sales
Short sales are becoming more common throughout the Bonita Springs community. These occur when an owner sells their home and the bank agrees to take less than what is owed on the mortgage. Although short sales can be very frustrating for all involved, savvy buyers can sometimes find outstanding Bonita Springs short sale values.
Featured Bonita Springs Golf Communities
Barefoot Beach
Often recognized as one of the top 10 beaches in North America by top travel publications, Barefoot Beach is a true oasis of luxury and exclusivity. Located at the very southern end of Hickory Island, Barefoot Beach is a 460-acre gated beachfront community with a wide variety upscale housing options.
The Brooks
The Brooks is a 2,500-acre master-planned community offering a wide-range of lifestyle options. Shadow Wood at The Brooks is an exclusive equity-membership country club, Spring Run at The Brooks and Copperleaf at The Brooks offer a bundled golf experience and Lighthouse Bay at The Books offers lakefront living.
Bonita Bay
Bonita Bay is an upscale master-planned community of over 60 distinct neighborhoods and approximately 3,200 homes. With 90 holes of golf on three Arthur Hills designed course and two Tom Fazio designed courses, Bonita Bay is a golfing paradise. Homes options run the gamet from estate homes to luxury high-rises, with options for a wide range of lifestyle options.
Bonita Springs Foreclosures
Foreclosures have been on the rise in the Bonita Springs community over the past many months. Bonita Springs foreclosures can offer buyers the opportunity to get more house at discounted prices. Recently, foreclosures have been available throughout the entire Bonita Springs community at all price ranges. Bonita Springs foreclosure listings include: single-family homes; town homes; carriage homes and condos.
Bonita Spring Real Estate Data