Wicked Dolphin Rum From Cape Coral
Posted by Mark Washburn on Monday, December 30, 2019 at 1:31:19 PM
By Mark Washburn / December 30, 2019
Comment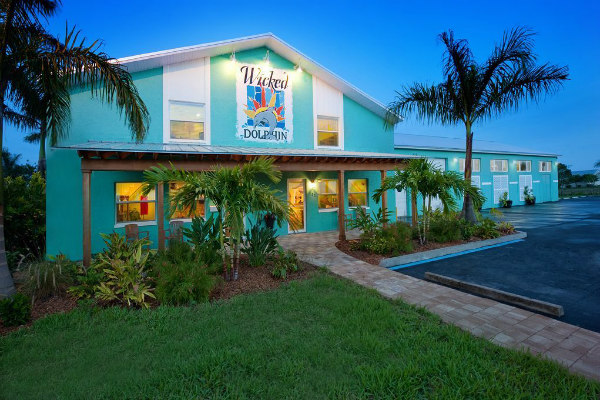 Touted as artisan rum with a true Florida flavor, Wicked Dolphin Rum originates in Cape Coral. The rum is made almost entirely out of locally grown ingredients including molasses, honey and sugarcane from Florida.
In operation since 2012, Wicked Dolphin makes one particular rum with mangoes grown on Pine Island, plus the company uses fresh Florida blueberries and strawberries. In addition, each batch of Wicked Dolphin's spiced rum is made from hundreds of pounds of Florida-grown oranges.
It's said Cape Coral's high humidity helps with the aging process. Wicked Dolphin Rum is handcrafted in small batches using a large copper pot and American White Oak barrels. The product is distilled 10 times for purity.
If you want to visit the Cape Coral distillery, it's free to take a tour on select days of the week. Visitors are invited to see the barrel room and sample rum in the tasting room. The tour also includes information about the company's products.
The tour can last for up to an hour, and those under 21 can participate in at least part of the tour. Private tours can be arranged ahead of time and reservations are available. Visitors also have the opportunity to purchase Wicked Dolphin-inspired t-shirts and gifts, liquor bottles and miniature rum barrels to take back home with them.
While most visitors to the site are tourists, the distillery also attracts some locals. If you can't make it to the distillery itself, Florida's Wicked Dolphin Rum is also available in thousands of retail locations across the State of Florida and in other parts of the Southeastern United States.
Every three months the Cape Coral location produces about 15,000 pounds of rum. A few years ago, the award-winning craft rum distillery was declared the largest of its kind in the entire State of Florida.