Why Cape Coral duplexes and multi-families are a good real estate investment
Posted by Mark Washburn on Monday, June 22, 2020 at 6:02:13 PM
By Mark Washburn / June 22, 2020
Comment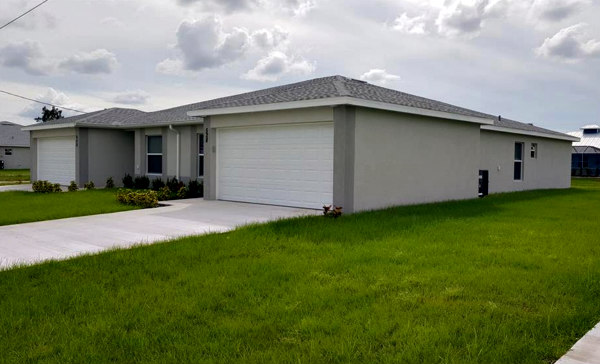 If you're looking for a good real estate investment, Cape Coral duplexes and multi-families may be the way to go. While the city's not as populated as nearby Fort Myers, Cape Coral does offer a prime location and a relatively more affordable price point.
While the majority of homes in Cape Coral are single-family homes, the real estate market is healthy. In fact, Cape Coral real estate has appreciated more than 27-percent over the past decade or so, which nationally puts the city in the top 20-percent for real estate appreciation.
Even during a downturn in the nation's housing market, real estate in Cape Coral has continued to appreciate in value at a faster rate than most other communities. A large number of Cape Coral residents are renters.
As for investment properties, Cape Coral fares well in part due to seasonal renters. It's attractive to people who want to be close to the ocean, but not so close to a dense downtown setting.
The city also has a large enough student market, with nearby universities including Florida SouthWestern State College, Florida Gulf Coast University and Ave Maria. Some renters also choose to live more affordably in north Cape Coral, and then commute into neighboring Fort Myers.
Duplexes, in particular, can be a good investment because owners sometimes choose to live on one side of the property, and rent out the other for income. Investors can also choose to rent out both sides, and potentially double the income flow over renting out a single-family property.
Cape Coral also sometimes offers up the possibility of investing in a multi-family property, such as a triplex, quadraplex, or even a property with five or more units. With a steady supply of potential renters out there, duplexes and multi-family units in Cape Coral can prove to be a good real estate investment.