Who is Andy Rosse and Why is Captiva's Main Street Named After Him?
Posted by Mark Washburn on Tuesday, December 10, 2013 at 11:01:47 AM
By Mark Washburn / December 10, 2013
Comment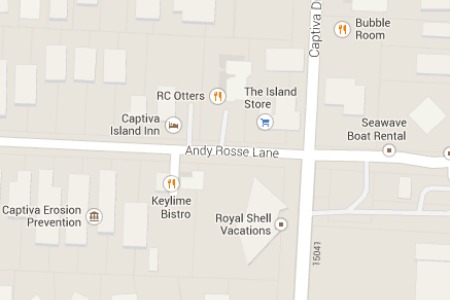 The main street of Captiva,
Andy Rosse Lane
, runs straight through the heart of Captiva, and is home to businesses and some fine Captiva homes.  It is a key attraction for visitors from all over the world.  One of the most beautiful vacation places in the world, Captiva is part of the barrier islands along the coast of Southwest Florida. Andy Rosse was born in England in 1903, and moved to Tampa when he was 16 years old.  He was hired as a fisherman near Gasparilla Island and sharpened his skills net fishing.  He married his wife, Dessa, and they moved to Captiva Island in 1926.  In 1935, Andy started working for Tween Waters Inn as a fishing guide until he bought his own dock.  Andy bought the Captiva Dock in 1940, which became "Andy's Fishing Pier." The Captiva grocery store was located at the pier until Andy made plans with Ding Darling to re-locate the store to where it stands today, on the corner of Andy Rosse Lane and Captiva Drive.  When the store was moved, Andy turned his dock store into a restaurant and waterfront saloon.  It became a favorite stop for locals and visitors.  Later on, Andy turned it into a commercial fish house.  This was the only place on the island where you could rent a boat at the time and where you would get your mail from the Mail Boat as it delivered mail and supplies from the mainland.  "Andy's Fishing Pier" is now McCarthy's Marina.  Andy died in 1984.