Where are the investors?
Posted by Mark Washburn on Friday, January 20, 2006 at 11:38 AM
By Mark Washburn / January 20, 2006
Comment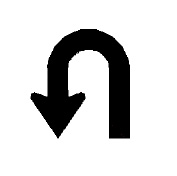 Many returning to stock market
The common question echoing on the walls of every real estate office in SW Florida and across the nation, "Where are the investors?" An article in the LA Daily News highlights renewed investor interest in the stock market.
There's evidence that investors are already moving back to stocks. Mutual fund companies reported strong inflows through the second half of 2005. And in the first two weeks of 2006, E-Trade Financial Corp. said it has seen a 50 percent increase in walk-in traffic at its New York financial center. On Monday, when the Dow first topped 11,000, E-Trade's trading traffic saw a two-year high.
For me the key to any successful investment strategy is a balanced portfolio. I maintain a healthy balance of stock, bonds and real estate in my holdings. This approach takes discipline, particularly when the next great pre-construction deal arrives in my e-mail inbox. I believe that we will see growth in the Florida real estate market, people are just not going to stop coming down here to enjoy our wonderful weather and amenities.
Investors turn back to stocks [LA Daily News]