What is a Community Development District?
Posted by Mark Washburn on Tuesday, May 14, 2013 at 10:01:08 AM
By Mark Washburn / May 14, 2013
Comment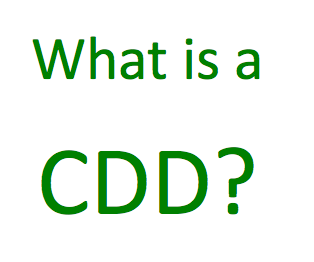 A
Community Development District
(CDD) is a governmental unit established to borrow capital to develop and maintain infrastructure in a community.  This infrastructure can include roads, water, sewer, irrigation, street lighting, clubhouses, pools, parks and other community amenities.  Developers establish CDDs to access  low cost capital by selling municipal bonds to investors and then over time pay off the bonds as homeowners pay an annual CDD fee. Community Development Districts are authorized by Chapter 190 of the Florida Statutes, and allows a developer to finance building costs of those areas through tax-free municipal bonds.  The CDD is a local special purpose government entity composed of a Board of Supervisors that sets policy conforming to Florida law. CDD fees are divided into two parts: The Capital Bond Assessment is the repayment portion of the loan, and The Operations and Maintenance Assessment is for operations and maintenances of the common area amenities (i.e., pools, parks, trails, tennis courts, and main club house). The CDD fee is an assessment and while it is included in your property tax bill, it is not a property tax.  CDD fees are common in newer developments, and less likely to be found in older communities.  Community Development Districts in the Fort Myers area include:
Colonial Country Club
CDD
Gateway
Services CDD
Heritage Palms
CDD
Laguna Lakes
CDD
Lucaya
CDD
Magnolia Landing
Miromar Lakes
CDD
Moody River Estates
CDD
Paseo
CDD
Renaissance
CDD
Riverhall
CDD
Sail Harbour
CDD
Vernadah
CDD Our team is available to explore home ownership opportunities in Fort Myers neighborhoods with or without Community Development Districts.