West Bay Club Upgrades Amenities
Posted by Mark Washburn on Wednesday, March 10, 2021 at 9:25:50 AM
By Mark Washburn / March 10, 2021
Comment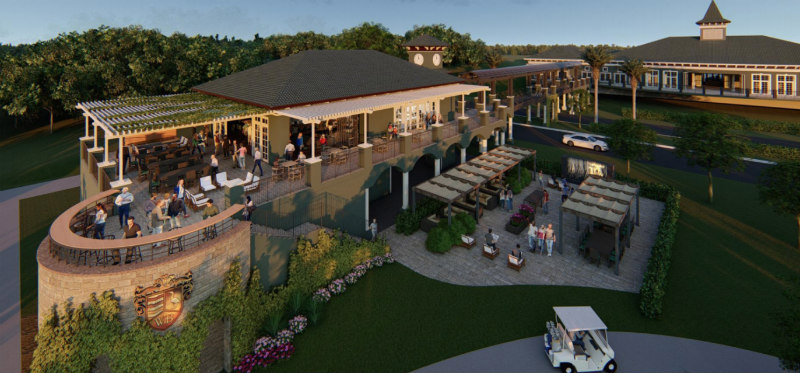 New updates are underway, as West Bay Club in Estero continues with planned upgrades of its vast amenities. Crews are now in phase two of the more than $12 million renovation project.
Phase one consisted of redesigning and expanding the golf clubhouse. Improvements were also made to further enhance the experience for members and guests.
Phase one included making improvements to the private dining area, pro shop, lounge and locker rooms. A new terrace now features fire-pit tables with views overlooking the golf course.
Renovations of the Golf House were completed in January of this year. Phase two of the project aims at making updates to the Bay House activity center, expanding dining options and making improvements to the poolside fitness building.
In addition, crews will be updating the Golf Club's Niblick bar and adding in a new demonstration kitchen. West Bay Club members overwhelmingly approved the multi-million dollar amenity improvement project in early 2020.
The first round of construction began last April, and the entire project is expected to be finished by the end of this year. Just a couple of years ago, the West Bay Club's 18-hole championship golf course was renovated and enhanced itself.
Along with the golf course, the club is home to swimming, tennis, fitness and more. There's a community boat launch onto the Estero River, plus a private beach house with a boat shuttle.
In addition, the community offers a fishing pier, and access to kayaks and canoes. The private golf and country club community takes up more than 800 acres in Estero.
Just adjacent to Estero Bay and close to the Estero River, West Bay Club borders hundreds of acres of wetlands and nature preserve. The community is made up of a range of housing options, including single-family homes, villas, carriage homes and high-rise condos.