WCI Files Chapter 11
Posted by Mark Washburn on Tuesday, August 5, 2008 at 11:09 AM
By Mark Washburn / August 5, 2008
Comment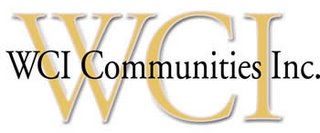 Southwest Florida powerhouse developer WCI Communities filed for bankruptcy protection yesterday. While this filing was expected and not a surprise, it is tough to see one of the pillars of the area in such dire straights.
Southwest Florida projects developed by WCI Communities include
Gulf Harbour
,
Gateway
,
Pelican Preserve
and
The Colony
. WCI visionaries like former CEO Al Hoffman, who persevered in the last real estate bust to build Gulf Harbour, have left an ever-lasting imprint on our community.
I can't say that I blame the debt holders for taking a firm position and not granting another extension. Tough break for the equity holders who will in all probability be wiped out. Expect the sell-off to begin, might be some bargains to be had for the savvy investor.
WCI Fights For Life [News-Press]