Urban Infill Fever - Catch it Now Fort Myers Developers
Posted by Mark Washburn on Thursday, May 24, 2012 at 12:27:10 PM
By Mark Washburn / May 24, 2012
Comment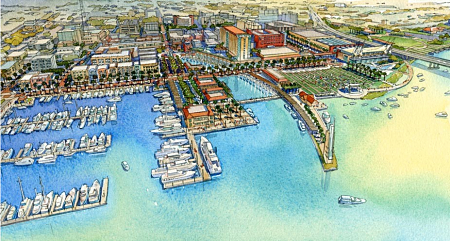 Urban infill development is getting hot across the country.  Driven by high gas prices and smaller and less traditional families, Americans are rediscovering the benefits of living in a walkable urban environment.  USA Today covered this phenomena earlier this week in an article titled
Subdivisions go urban as housing market changes
.  A noteworthy paragraph from the article and one that gives me hope that interior of Florida from I-75 to I-95 won't all be filled in with gated country clubs is:
"For the first time in history, Americans have stopped pushing development to the edge," says Robert Lang, professor of urban affairs at the University of Nevada-Las Vegas and author of Megapolitan America. "The shift is from the old crabgrass frontier to the new Main Street."
The Fort Myers downtown core area is prime for significant infill development.  While the
riverfront high-rises
were a start, it has always been disappointing to me that a public riverwalk wasn't a required element of these residential towers.  I do applaud the City of Fort Myers leaders for having the vision to continue with the streetscape improvement project despite the poor economy and also moving forward with the waterfront project. There are many opportunities available in Fort Myers right now for private urban development.  The parcel on West First Street adjacent to Publix and
High Point Place
is a natural spot for new development…..hopefully First Street Village or something like it will eventually get built.  The site of the Ramada Inn on Edwards Drive is another natural spot just waiting for redevelopment.  If Lee County is unsuccessful in attracting the Washington Nationals or another baseball team to City of Palms Park, this would be a great spot for an outside-of-the-box-thinking redevelopment project…education…medical…..research. A revitalized urban Fort Myers represents one of the brightest and best chances we have to create a better the future for this entire area.  I am hopeful that some of the deep-pocketed national developers that are currently building single-family homes in Fort Myers edge subdivisions will one day soon take a look inward for their next investment opportunity.