Unsold High Point Place Units Acquired
Posted by Mark Washburn on Saturday, July 3, 2010 at 9:42:53 AM
By Mark Washburn / July 3, 2010
Comment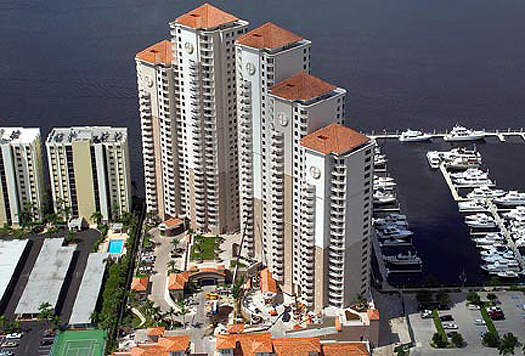 Cameratta Properties, the developer of High Point Place in downtown Fort Myers has sold the remaining 76 units in the project to Denver-based Real Capital Solutions. Cameratta's planned First Street Village and 511-acre Preserve at Corkscrew were also acquired by Real Capital Solutions.
This transaction, which provides an infusion of professional capital, bodes well for the highly-regarded High Point Place high-rise development. Real Capital is acquiring the 76 units for $13.1M or about $172,000 per condo. Over the past year, 17 units that have sold at High Point Place at a median price of $325,000.
From a valuation standpoint, it looks like Real Capitol was able to get a 47% discount on this bulk purchase. It will be interesting to see how aggressively Real Capital looks to sell out this inventory.
In reviewing their previous track record, they look to be patient investors willing to time the market for the maximum return. A patient strategy would be good news for the entire Fort Myers high-rise market as High Point Place is clearly the best product and should continue to command a significant premium to other high-rise towers.
At present, there are 15 units listed for sale at High Point Place ranging from $149,900 to $880,000. Here is a resource to view active High Point Place listings. Our team has represented buyers on several transactions and remains bullish on High Point Place.
Search Fort Myers High-rise Condo Developments