Tips For Buying A Vacation Home
Posted by Mark Washburn on Sunday, July 6, 2014 at 7:01:52 AM
By Mark Washburn / July 6, 2014
Comment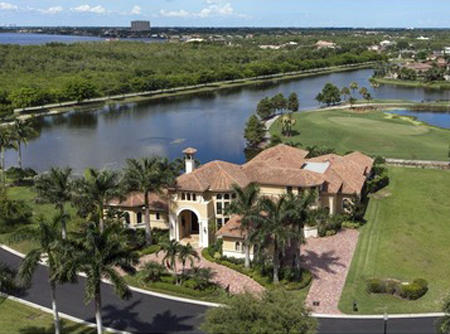 Want to buy a slice of paradise but not get ripped off? When buying the right vacation home, real estate agents are unanimous on the top rule: Make sure you know the area well first, both what draws you there in the first place but the drawbacks as well. Research thoroughly. Vacation home purchases soared last year, comprising 13% of all residential transactions. This is the highest market share since before the housing crash in 2006. If you're in the market for buying a vacation home, here are some tips:
Beware of joint ventures—If you involve friends or family members in a joint venture, be cautious and have an attorney draft a partnership agreement. Have a buyout agreement. Financial change of circumstances over the years can get messy. Ideally, one person or family will buy and use the home.
Consider renting it out—If buying a vacation home in a beach town and planning to rent the home when you're not there, buy close to the water. Walking distance is high in demand.
Plan for extra costs—Think about whether to hire a management company, and how you would handle the business of rental. A team of people who can do repairs and manage the condition of the property adds up to additional costs of owning the home. Other costs: utilities, maintenance, landscaping, taxes and insurance.
Make it an easy commute—Buy a second home not too far from your primary residence that takes 45 minutes-2 hours to drive. You'll use it more.
Choosing a beach—Do you want a busy beach or quiet beach?
Location, location, and location—A remote location is hard to re-sell. If the buyer wants to be isolated in a quiet spot, this could be hard for re-sale down the road since typically people want to be near amenities like shopping and restaurants, Vacationers want to walk to the beach, the store, and an evening out.
Buy what you can afford—If you think the vacation home will earn you extra income, don't view it as a way to pay for the house.
Buy an existing home rather than land. The process of building a house in a vacation area can turn messy, since you will have to deal with local building restrictions, coastal authorities, homeowners associations, and unreliable contractors.
Don't buy a timeshare—they're harder to sell and a risky venture. Many people are trying to get out of them.