The Wild and Crazy Pioneers Who Helped Build Fort Myers
Posted by Mark Washburn on Monday, May 3, 2021 at 10:28:37 AM
By Mark Washburn / May 3, 2021
Comment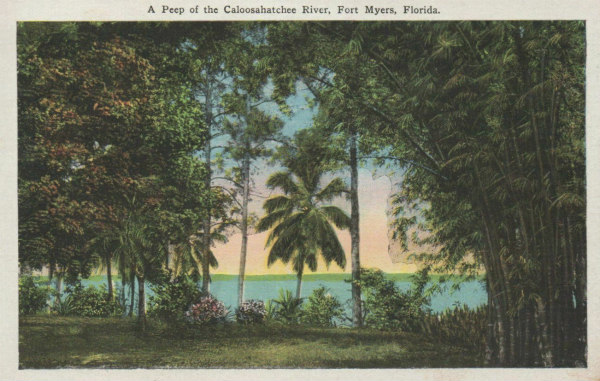 It's a modern city today, but Fort Myers traces back some of its history to wild and crazy pioneering tourists. The first settlers arrived in what we now call Fort Myers by ship in the mid 1800s.
The only way to get there, at the time, was by boat or covered wagon. Flash-forward a few years, and a man named Walt McDougall and fellow fishermen ended up stumbling across the old barracks of Fort Dulaney at Punta Rassa.
It was being used as a cable relay station. When McDougall went home and told his friends up north about the place, they too started asking to stay in the rustic accommodations. Wealthy businessmen were able to get away from it all, but also keep up with their offices by telegraph.
By luck, one day a visiting sport fisherman hooked a tarpon with a bamboo rod. Soon, sportswriters from all over the world flooded in, showering Punta Rassa with attention.
Operators of the cable station-turned-hotel then started recommending other nearby locations to guests, including the small town of Fort Myers. One of those guests was non-other than Thomas Edison.
He eyed Fort Myers as the possible location for a winter lodge. Another wealthy family later purchased Edison's guest house and started pumping money into Fort Myers.
By the late 1800s, Fort Myers had its first brick building. A department store tycoon came next with plans to develop Fort Myers into a winter resort.
His vision helped kickstart Fort Myers to become a true tourist destination. Wealthy guests of his hotel came back to build their own winter homes and create their own businesses, like banks.
Around the turn-of-the-century, the railroad moved in and industry took off. More hotels and roads were built and the city expanded. In about a century-and-a-half, Fort Myers had grown from a town of four people to a tourist destination.
Search Old Fort Myers Neighborhoods