The Top 5 Things to Do in Cape Coral
Posted by Mark Washburn on Monday, January 27, 2020 at 12:35:19 PM
By Mark Washburn / January 27, 2020
Comment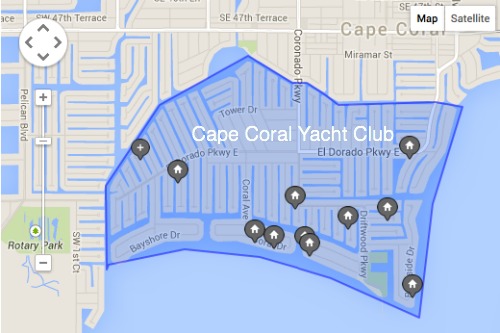 There's plenty to do, see and explore in Cape Coral. From the sand and water to shopping and dining, the top five things to do in Cape Coral offer a little bit of everything.
The beach
Of course, the sand and water are a big part of living and playing in Southwest Florida, and Cape Coral is no exception. One of the most popular spots of sand sits within Yacht Club Community Park. You'll find a white sand beach along the river and a family-friendly environment. The location also offers a swimming pool, boat ramps and a fishing dock.
Explore nature
If you're ready to get out and explore nature, Cape Coral has that too. One popular destination is Four Mile Cove Ecological Preserve. A boardwalk leads visitors through the wooded marsh and out to the waterfront. Another option is Rotary Park Environmental Center. This nearly 100-acre property offers a walking trail and a boardwalk. The center sits just adjacent to a butterfly garden.
The arts
January is a popular time to explore the arts in Cape Coral. That's the time to enjoy the Cape Coral Arts & Music Festival. It's a chance to do some shopping and listen to live music. If you're interested in seeing more creations outside of January, there's always the Harbour View Gallery. The region's only artists-owned co-op changes its galleries each month.
Outdoor recreation
As for outdoor recreation, there's plenty of that in Cape Coral, as well. Several companies offer boat tours. There's also the opportunity to take in a game of golf at Coral Oaks Golf Course, hit the trails on two wheels or set out on the Caloosahatchee River.
Shopping & dining
For waterfront dining and shopping, make time for a trip to Cape Harbour. You can also pull your boat right up to the Boathouse to grab a bite to eat or check out the popular farmers market.