The Scoop on Estero's Name
Posted by Mark Washburn on Friday, December 13, 2019 at 7:37:06 AM
By Mark Washburn / December 13, 2019
Comment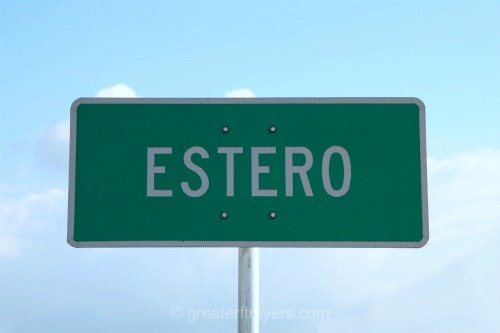 Charmed by its nearby beaches and its intriguing sites and attractions, many are drawn to Estero by its homes, its weather and its location. These days when you think of Estero you may think of that city between Fort Myers and Naples, but Estero enjoys its own history, starting with its name.
The name Estero is actually Spanish for estuary. That's the place where the river meets the sea. Until the water table was lowered some time ago much of the coastal mainland was at least a few inches under water.
Thanks to the river, at one time Estero was a major force in terms of citrus production. One of the city's first residents farmed citrus, then shipped it up the river.
That landowner donated hundreds of acres of his own land to the Koreshan Unity in the late 1800s. They soon incorporated their land into the Town of Estero, which was abolished a few years later.
By the 1920s, though, what's now known as US 41 was built, as were two railroad lines. This helped shift some of the shipping and travel off the river and onto solid ground.
By the mid-century mark the first subdivisions began going in, followed up by some of the area's first gated communities and condos. Until the past half century or so much of the development in Estero was close to the Estero River, but new development rapidly began to expand from there.
The addition of Germain Arena and Florida Gulf Coast University helped spur development even more, as did the opening up the Miromar Outlets. Fast forward several more years and the community was officially incorporated as the Village of Estero just a few years ago.
While the name remains, the Estero of today is drastically different from the past, yet it still retains some of its original allure for home and property owners.