The Latest on Seven Islands
Posted by Mark Washburn on Wednesday, August 21, 2019 at 8:16:18 AM
By Mark Washburn / August 21, 2019
Comment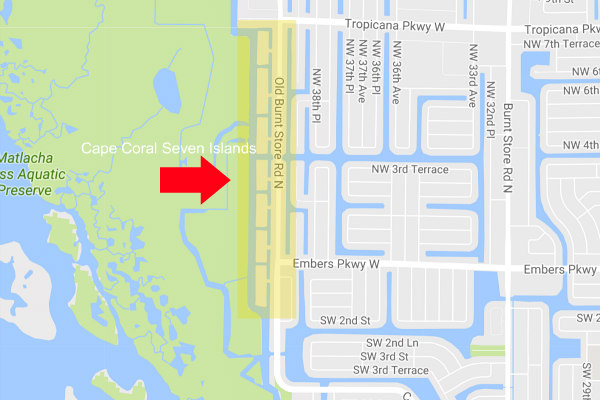 Cape Coral city leaders are busy trying to market one of the most anticipated new developments to come to the area. Seven Islands is a proposed mixed-use project, slated for a 48-acre stretch of land along Old Burnt Store Road in Northwest Cape Coral.
Currently that land is empty, but an ambitious plan calls for attracting new commercial and residential development, along with a new hotel/resort to the site. In addition, proponents hope to bring in a marina and park.
The Cape Coral City Council partnered with CBRE, a real estate company, earlier this year to help find a developer. It could take some time to get the right developer on the project, but it's said the property is being marketed nationally.
One timeline suggests the city could potentially hire a developer for the Seven Islands site as soon as fall of this year, and then crews could potentially break ground on the project's first construction phase by fall of next year.
Cape Coral originally purchased the 48-acres of land in 2012. The city's Planning and Zoning Commission later approved rezoning some commercial land in the area to act as the future development's gateway.
The plan calls for seven interconnected "islands" including nearly 1,000 new residential units, ranging from single-family homes to multi-family units and condos. The approved plan also calls for a new hotel, commercial development and public amenities.
City leaders anticipate Seven Islands could someday become a regional destination all in itself. Although a major project for Cape Coral, the waterfront project is only one piece of the city's future development.
Unlike some other Florida cities, Cape Coral is only about 50-percent built-out, meaning there's still plenty of land for development and investment opportunities. Noted as one of Florida's largest cities in terms of land alone, it's estimated the city's population will only continue to grow in the near future.