The Beaches of Sanibel
Posted by Mark Washburn on Friday, September 20, 2013 at 4:52:36 PM
By Mark Washburn / September 20, 2013
Comment
[caption id="attachment_2601" align="aligncenter" width="400"]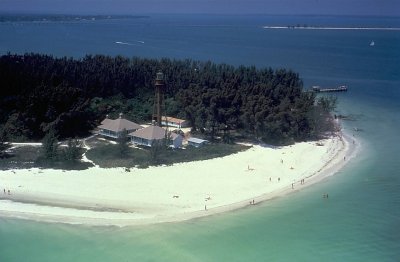 Sanibel Lighthouse[/caption] One of the unique barrier islands of the world, Sanibel has an east-west orientation when most islands run north-south.  For that reason, the island is favored with pristine white sandy beaches, and Sanibel is known around the world for its abundance of seashells.  The island's geography and Gulf tide currents result in great quantities of shells washing up on the sand.  Here are the beaches of Sanibel:
Causeway Beaches: Great for swimming, fishing, windsurfing and picnicking.  You can drive your car right to the water's edge and free parking
Lighthouse Beach & Fishing Pier: Historic, functioning lighthouse located on the very east end of Sanibel, wrapping around to the bay side.  The t-dock fishing pier is here, and a boardwalk nature trail winds through native wetlands
Gulfside City Park: Picnic tables and barbeque grills are here on this secluded beach located mid-island on Algiers Lane off Casa Ybel Road
Tarpon Bay Beach: Easy parking for recreational vehicles and a short walk from the parking lot to the beach.  Tarpon Bay is located at the end of Tarpon Bay Road Gulf Side
Bowman's Beach: Pristine and quiet, there are no hotels on this beach.  Park and walk over a bridge to secluded white beach.  This beach has barbeque grills, picnic tables, nature and fitness trails, canoe and kayak launching, located off Sanibel-Captiva Road.
From many vantage points on
Sanibel
, the best way to get to to a beach is by riding a bike or walking.  Bike racks are available at all the beaches.  At the general public beach parking lots, there is a $2/hour charge for parking a car.