Table and Tap Coming to Babcock Ranch
Posted by Mark Washburn on Monday, January 9, 2017 at 5:14:06 PM
By Mark Washburn / January 9, 2017
Comment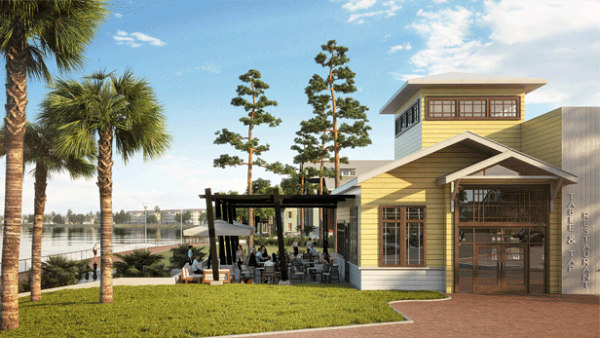 Most of Southwest Florida's most exciting new hot spots are known just as much for their sensational views and ambiance as their food, but for one of the latest restaurants to enter the market it's mostly the vision of what's to come that could be the biggest draw of all.
Table and Tap
, with views of Lake Babcock, is expected to open in just weeks, bringing the option of waterfront dining to the emerging new Town of Babcock Ranch. Touted as the first solar town in the world,
Babcock Ranch
is being developed with energy efficient design elements in play, a master planned town complete with homes, greenways, lakes, parks and commercial space. The central square of the sustainable town is the location of the new restaurant, complete with both indoor and outdoor dining possibilities. While much of the town is still under construction, Table and Tap is set for completion by February 1. The interior is said to resemble a lake house with both semi-casual and formal dining options, while the bar area is set to resemble an enclosed front porch. The restaurant will also feature a farm-to-table atmosphere, with a menu that includes a variety of butchered meats and an outdoor beer garden complimented by various selections from local breweries. Babcock Ranch will soon also entertain a coffee shop, ice cream shop, a career center and a neighborhood school. As well, a Wellness Center is on track for an opening in 2018. Several new homes are also currently under construction in Lake Timber, the first neighborhood of the community, with each home built meeting "green" construction standards. The downtown area, of which Table and Tap will soon grace, is perhaps the focal point of the entire area though, a space designed for community events, relaxing lake views and neighborly connections. At the same time, however, proponents hope the new restaurant will entice outside visitors to enjoy the town on special occasions or for simply a relaxing, laid-back meal.