SW Florida economic growth
Posted by Mark Washburn on Saturday, January 14, 2006 at 1:54 AM
By Mark Washburn / January 14, 2006
Comment
Quality job creation drives housing growth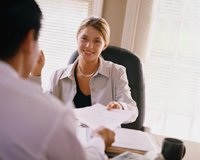 Hardly a day goes by in the SW Florida real estate trenches when you don't hear someone commenting on high real estate prices. Yes, the prices are significantly higher than last year. Yet on a relative basis, the prices in Greater Ft. Myers are still a bargain when compared to prices in the Washington DC - Boston corridor, Southern California or the Bay Area. In my opinion SW Florida has a quality job problem rather than a housing price problem. There are some shining stars creating quality jobs in the local private sector including Chicos, Gartner Group and Miva, but list just isn't long enough for a region as large as this one. There is reason for optimism with the formation of
The Regional Business Alliance of Southwest Florida, Inc.
This group of retired and active chief executives and other senior business executives has formed to attract businesses to the region. The group has spun-off a venture investment arm called
Florida Gulfshore Capital
, which is looking to place bets on SW Florida start-ups. This is great news for the region and should fuel the creation of quality jobs.
Venture capital group looks for promise
[Naples Daily News]