Strategic Planning in Cape Coral
Posted by Mark Washburn on Friday, December 3, 2010 at 5:18:33 AM
By Mark Washburn / December 3, 2010
Comment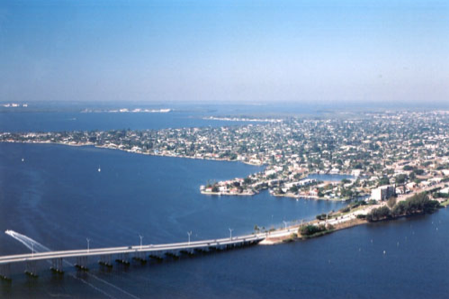 It was wonderful to see that the community leadership in Cape Coral is meeting to strategize about bringing new businesses and attractions to Cape Coral. The economy of the Cape, which has long been fueled by real estate and development, desperately needs to diversify into other areas.
Topics discussed at the workshop included building a bigger beach, attracting a college or university and expanding Sunsplash Water Park.  I have long thought that Cape Coral would really benefit from an expanded beachfront presence on the Caloosahatchee River.  Too many Cape residents and visitors have to cross the bridge to enjoy Southwest Florida beaches as the Yacht Club beach is just not big enough to support the Cape's population.
A university or college in Cape Coral would serve as a significant anchor for future economic growth.  I have long thought that the Cape Coral Country Club parcel would be a great spot for a campus. While this spot is surrounded by a significant number of residential homes, a college here might be a tough sell.  The impact on the Cape's economy of hundreds or thousands of students is  an exciting prospect.
Here is a video from NBC 2 about the economic development workshop: