Strategic Default Dilemma
Posted by Mark Washburn on Tuesday, June 1, 2010 at 11:16:37 AM
By Mark Washburn / June 1, 2010
Comment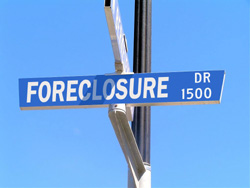 A recent NY Times article titled,
Owners Stop Paying Mortgages, and Stop Fretting
has resulted in several hundred very polarizing comments about this controversial issue.  There appears to be very little common ground between the "moral obligation" and "self preservation" regarding strategic defaults. The article cites research that over 650,000 US households have not made a mortgage payment in over 18 months.  Of these 650,000 households at least 18 months in arrears, 19 percent have yet to have any action taken against them by the lender to repossess the home. For me the most troubling item in this article is a reference to a Tampa-based lawyer who mails out 1,700 solicitations a week offering to help homeowners prolong the time that they can stay in their home for free while facing foreclosure.  This attorney is currently serving 350 clients at a cost of $,1500 annually for up to 6 hours of work on their case per year. 350 x $1500 = $525,000....bet this attorney is current on his mortgage payments! While there is a significant number of homes in the area still awaiting foreclosure action, here is a resource to assist buyers in sourcing 
Fort Myers bank-owned homes
that have already been through the process.