Splitters own multiple homes
Posted by Mark Washburn on Thursday, December 22, 2005 at 8:06 PM
By Mark Washburn / December 22, 2005
Comment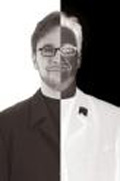 A new class of home owner
Anyone who has visited homes for sale in SW Florida knows about the new class of homeowners that have been coined "splitters". These folks own more than one home and split their time between the properties.
Splitters evolved from post-World War II migratory trends in the United States. How many places have they lived since birth? How many of their extended family still live in the same town?

About 70 percent of splitters own a second home and 20 percent, identified as "super splitters," own three homes.

A recent study from the National Association of Realtors projects a twofold increase in second homes by 2009, which would account for nearly 12 million homes by the end of the decade.
How can an investor in SW Florida benefit from this growing class of homeownership? The obvious answer is to invest in property that is attractive to an out of town buyer. This includes property on the water, in gated communities and where ammenities like golf are available.
I am particularly bullish on some of the emerging developments in Ft Myers along the Daniels corridor and near The Shops at Bell Tower. These emerging areas are centrally located with great dining and shopping, without the price tags many developments closer to the Gulf.
'Splitters' not content with just one place to call home
[Las Vegas Review Journal]