Spiritual Resort Anchors Estero
Posted by Mark Washburn on Friday, December 10, 2021 at 7:52 PM
By Mark Washburn / December 10, 2021
Comment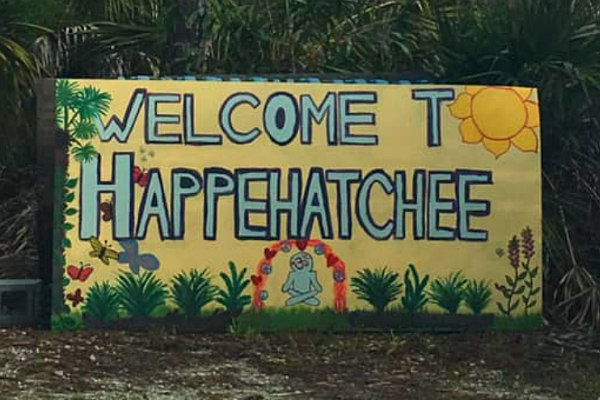 You hear a lot about new development in Estero and the rest of Southwest Florida, but there's actually a spiritual resort that anchors the Village of Estero. Transferred to Estero a couple of years ago from a nonprofit, the Happehatchee Center consists of five-acres of land sitting alongside the Estero River.
The land is actually surrounded, though, by more than 60-acres of land that was previously purchased by the village. Originally opened in the mid 2000s, the Happehatchee Center was started by a local activist to provide a home for things like spiritual programming, including meditation classes and yoga.
The name Happehatchee roughly translates to "Happy River". In the past, the site's been used for health and spiritual-related activities including yoga, meditation and self-help classes.
It's also been used as a host for other eco-friendly activities, ceremonies and even life celebrations, such as baptisms and weddings. The gazebo has been used for musical performances, while the Girl Scouts once used the property for camps, meetings and ceremonies.
The Happehatchee Center building is sometimes used for small classes and for its kitchen. In addition, the property has an organic garden, a fire circle, a nature trail and a river kayak launch.
The Peace Pavilion provides a place for some sheltered open space, while a workshop is used for maintenance, arts and crafts, and gardening. The property's River House even has some sleeping quarters.
You can drive to the house or visit it by rope swing. The area sits just adjacent to the Koreshan State Historic Site, which contains a nature trail, plus room for canoeing, fishing and camping.
The Village of Estero is now tasked with helping preserve the property of Happehatchee, its land and its vegetation. Programming is offered on-site, including environmental education. The sanctuary is now managed by the Bonita Springs YMCA.
Search Estero Real Estate