Solar Syd and the Babcock Babel
Posted by Mark Washburn on Friday, April 10, 2009 at 1:10 PM
By Mark Washburn / April 10, 2009
Comment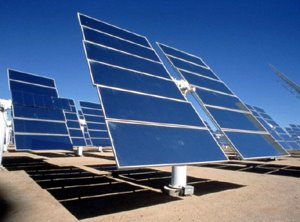 With the housing downturn in full force, developer Syd Kitson has announced plans to turn his Babcock Ranch project into the nation's first solar-powered city. While I applaud Mr. Kitson for his creative thinking and interest in conservation and the green movement, the absolute last thing that we need right now in Southwest Florida is a new city or more houses.
Babcock Ranch plans include a 19,500 home city and six million square feet of retail, commercial, office, civic and light industrial space. It will also be home to the world's largest photovoltaic power plant, which will be operated by Florida Power & Light (FPL). FPL will seek approval to add 31 cents to every one of its existing customers electric bill to pay for this plant.
Yes, Mr. Kitson is correct, we absolutely need new jobs in the area. It is time for our political leadership to step up and focus on attracting the types of clean industries that Kitson is promising to already established commercial zones like around RSW. If there are federal funds coming to Southwest Florida for the green movement, lets fill in what has already been developed before we pave the eastern end of Lee and Charlotte Counties.