Snowbirds and Manatees Winter in the Cape
Posted by Mark Washburn on Friday, April 7, 2017 at 12:07:19 PM
By Mark Washburn / April 7, 2017
Comment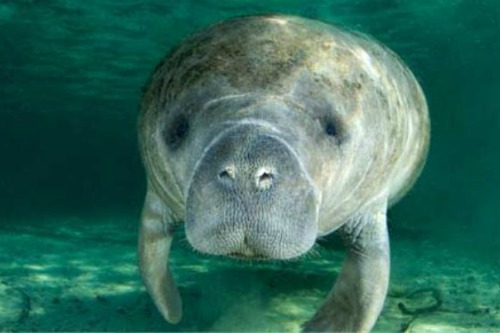 Snowbirds
aren't the only ones who flock to Cape Coral during the colder months of the year.
Manatees
also winter in the Cape, lured to the region by warmer water in the numerous canals. One of the best locations to spot them is just off Ceitus Parkway and Old Burnt Store Road South, in the area of Sirenia Vista Park. It's here where you'll, perhaps, come as close as possible to the wildlife, with a kayak launch area, organized boat tours and specified manatee-viewing areas. If you don't spot the manatees right away, just follow the air bubbles or the ripples in the water. The eight-acre environmental park may also someday include an elevated boardwalk and an environmental center. You'll find while viewing the mammals that manatees like to eat and they like to sleep, taking frequent naps as they slowly move about. Spurred by the efforts of a local woman, the park has flourished over recent years, as manatees continue to be a real draw for visitors and residents during the winter months. Some locals in this part of Florida, however, are concerned about balancing the number of manatees with the restrictions imposed on property owners and business owners. Some support thereby having the manatees reclassified by the U.S. Fish and Wildlife Service from endangered to threatened, as more than 6,600 of them were spotted in Florida in January 2017 alone. While some residents who depend on tourism and commercial fishing are pushing for restrictions to be eased, some environmental groups warn about the threat of easing up on any restrictions too soon. As that change is considered, the manatees will no doubt continue their yearly travels to the canals of
Cape Coral
for now, to the delight of many visitors and residents eager to get a closer look at these massive aquatic mammals.