Six Reasons to Buy a Fort Myers Vacation Home
Posted by Mark Washburn on Wednesday, August 11, 2010 at 1:04:45 PM
By Mark Washburn / August 11, 2010
Comment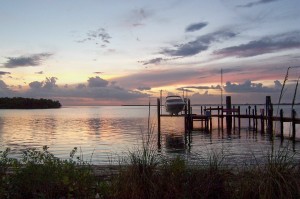 A huge shout-out to Coronado CA Realtors
Christine Van Tuyl and Margaret La Grange
for their blog post about why it is a good time to buy a vacation home.  While they were specifically writing about Coronado Island in Southern California, the fundamentals are applicable to our market here in Southwest Florida. Here is the post written by Margaret and Christine:
Prices down

20-40%

40%-50%. In places like

Coronado, CA and greater San Diego

Fort Myers and Southwest Florida, you can pick up a beach cottage or high-rise condo at extremely low prices. That's only the beginning. Lower prices and less competition are the tip of the iceberg-sized list of factors that make it a good time to consider a vacation home buy.
Interest rates. Rates, of course, are at historic lows. Lock in a good rate, buy a vacation home in a desirable location, and watch your asset appreciate over the long-term.
A relatively safe investment. Real estate has proven itself to be a safe place to park your money for the long-term. (Long-term is key). Stock market woes have always pushed people to look for alternate investments, and real estate is a consistent stronghold.
Make a profit. Or, better yet, make your vacation home pay for itself. Only planning on using your vacation home a few months out of the year? Rent it out short-term to vacationers looking for a great place to stay. Many homeowners make a killing listing their homes on VRBO.com. (Vacation Rental By Owner). When your monthly mortgage payment is less than or equal to one peak week rental, twelve weeks of rental will cover your mortgage payments for the entire year.
Vacation rental demand is heating up. Overall, vacation rentals are less expensive than hotel rooms, especially for longer visits and for families. Savvy travelers know this, and are heating up the demand for vacation rentals. In addition, the weaker dollar makes U.S. destinations attractive to travelers from countries with stronger currencies.
The pressure of bidding wars is off. Sure, you may not get bargain basement prices on a beachfront cottage—but you might if you're willing to buy a few blocks away. Houses aren't exactly flying off the shelves these days, but buyers now have less pressure to make a hasty decision. Buyers looking for deals on vacation homes can really do their homework.
Here is a resource to begin your search for a
Fort Myers vacation home
.