School Opening at Babcock Ranch
Posted by Mark Washburn on Wednesday, August 9, 2017 at 12:38:09 PM
By Mark Washburn / August 9, 2017
Comment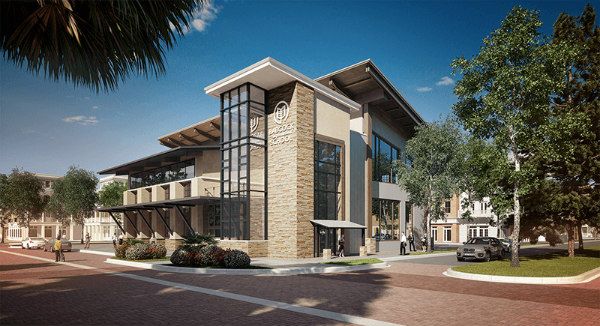 The majority of its homes aren't even built yet, but already the new Babcock Ranch community school is getting ready to open its doors.
Babcock Neighborhood School
will officially welcome students back to school in just a couple of weeks, well before the first homeowners begin moving in to the nation's first solar-powered town. While homes are still going up, the two-story building is already at full capacity. Around 150 new students gained admission to the public charter school through a lottery, with about 50 more on a waiting list to attend the groundbreaking school. There are also nine teachers, tasked with not only teaching students the basics of education, but also delving more into the arts and the environment. Together the teachers and students will explore and learn about conservation, renewable energy and the local landscape, jointly gaining an enriched understanding about the Babcock Ranch community and the principles on which it was founded. Teachers will follow 'greenSTEAM' learning, integrating a holistic approach to math, the arts, engineering and technology. For the upcoming school year, BNS is serving students through sixth grade, although the addition of seventh and eighth grades plus a high school is in the works for the near future. Students who wish to be accepted to the school must qualify for admission to Charlotte County Public Schools, which potentially also includes a select number of students living outside of the county.
Babcock Ranch
is on tap to someday be home to more than 50,000 residents and serve more than 19,000 homes. The massive development sits just adjacent to a preserve, with easy access to lakes, green space and plentiful biking and hiking paths. The sustainable community model extends to the homes too, with a focus on energy efficient and green construction methods, shared gardens and a true sense of community at every turn.