Sanibel starter homes
Posted by Mark Washburn on Monday, February 27, 2006 at 10:25 PM
By Mark Washburn / February 27, 2006
Comment
The bar is high and the ammenities are sparse
The phrase
Sanibel
starter home is truly an oxymoron, but for the ambitious dreamers there are some options. For starters, the bar is pretty high on Sanibel.......it takes a cool half a million to get into the game. The average asking price for a single family home on Sanibel is currently $1.6M. The average selling price over the last 90 days is $1.075M and the selling price per sq. ft. was a lofty $504 sq ft. For the purpose of this posting we are looking at single-family homes with a minumum of three bedrooms. There are a few two bedroom homes at lower price points, but are probably not realistic options for a number of buyers.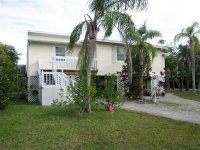 The lowest priced three bedroom single-family home on Sanibel is located at
848 Rabbit Road
and is listed at $499,999. It has 1596 sq ft and was constructed in 1957.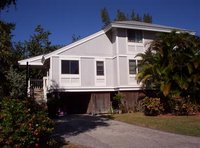 A 3 BR, 2.5 BA home located at
986 Greenwood Court N
in the Dunes Subdivision is available for $530,000. It has 1287 sq ft and was constructed in 1981.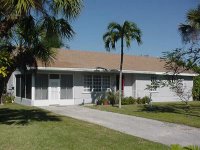 Another option is
1932 Roseate Lane
, a 3 BR 2 BA home located in Sanibel Lake Estates that is listed for $599,000. The home has 1741 sq ft and was built in 1970. These 3 homes are a small sampling of the property available on Sanibel. Please drop me a
note
if you have any interest in finding your piece of this great island.