RSW - The Gateway to Southwest Florida
Posted by Mark Washburn on Wednesday, January 28, 2009 at 1:33 PM
By Mark Washburn / January 28, 2009
Comment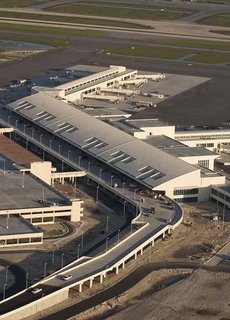 Florida Weekly has a light and entertaining
article
about our gateway to the world, Southwest Florida International Airport (RSW).
There is something uplifting about landing at RSW on a flight from up north. Shedding the jacket and long pants, opting for a pair of flip flops and digging through the luggage for the sunglasses.
With an average year-round temperature in the in the mid 70s and over 260 days of sunshine, Southwest Florida. When you come down to relax or even shop for a second home, don't forget to enjoy the shedding of your outer layer as you pass through RSW.