Rock & roll real estate
Posted by Mark Washburn on Thursday, June 15, 2006 at 2:33 PM
By Mark Washburn / June 15, 2006
Comment
What if Rolling Stones relocated to Fort Myers?
Did you hear th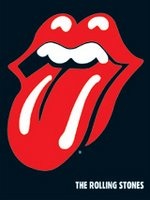 e
news
that rocker Rick Derringer of "Hang on Sloopy" fame is now a Realtor in Sarasota. Derringer has recorded with Jimi Hendrix and Steve Ray Vaughn and once toured with the Rolling Stones. We wish Rick well in this new endeavor and I will think of him trolling the MLS every time Sloopy plays on my iPod. (yes, I really have Sloopy on my iPod) One thought that came to me while reading about Derringer was what if the Stones decided to move to Ft. Myers and wanted me to find them new homes. Do we really have inventory here on the Gulf Coast to satisfy the real estate cravings of
Mick Jagger
, who has recently been house hunting with girlfriend L'Wren Scott in the upscale West London neighborhood of Barnes.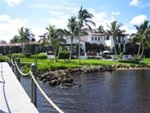 For Mick and L'Wren the choice is fairly obvious to me, a
Gulf Harbor
Mansion, owned by former WCI CEO and current Ambassador to Portugal Al Hoffman might just do the trick. The seven bedrooms and nine baths spread across 13,233 sq. ft should provide plenty of room for the extended Jagger clan. A potential negative to Mick is that this home hosted a political fundraiser for "W" a few years ago. The asking price a cool $17M.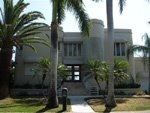 When I think of Keith Richards,
Ft. Myers Beach
is about the only place around here where I could even remotely imagine
Richards
living. This bay front Flamingo Harbour Mansion has a one-of-a-kind post-modern style that just might appeal to Keith's unique sense of style. I can visualize Keith floating in the quarry stone pool with a cigarette in one hand and an icy cold beverage in the other. The $3.195M asking price should be pocket change for Richards.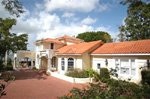 Ronnie Wood is a natural for urban living. I initially thought of a penthouse on the river, but couldn't find the right right one. Well maybe
Old Fort Myers
along the river is the place for Ronnie. This beautifully renovated home on
Valencia
Way was constructed in 1926 and features 116 feet of river frontage. The Mediterranean-styled exterior should certainly appeal to
Wood
and invoke memories of his partying days at his pad on the Spanish Island of
Ibiza
. This home is listed for $2.999M.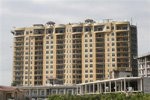 Charlie Watts just looks like a Cape Coral guy, the
gray hair and conservative clothing
would allow him to blend in and have a real sense of anonymity. For Charlie the best fit would be a luxury condo at
Tarpon Landings
, a high-end gated community. Each unit has a private elevator and a minimum of two private balconies offering views of the marina and Caloosahatchee River. Tarpon Landings units are on the market for $3.559M.
Rocker Takes Up Realty
[Tampa Bay Online]