Red Sox Real Estate
Posted by Mark Washburn on Sunday, September 28, 2008 at 9:53 PM
By Mark Washburn / September 28, 2008
Comment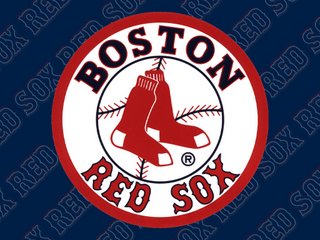 As the Red Sox continue their spring training relocation dance with Sarasota, it appears that the most viable spots in Lee County for a new Red Sox complex are in Estero. A new spring training complex in Estero makes all the sense in the world.
First and foremost, Estero is close to the Coconut Point Hyatt where the Sox brass including Larry Lucchino stay during spring training. No more schlepping up US 41 through all those lights for the Red Sox bigwigs.
With one of the proposed Estero sites, it may be possible to share some parking with Germain Arena during spring training. This is a major plus for those concerned about the paving over of our paradise for a facility used only a few times a year. The access to I-75 from the proposed Estero locations is also outstanding, easing one of the major flaws associated with City of Palms Park.
Estero is home to the wonderfully upscale Coconut Point Mall, itself becoming a destination location for Southwest Florida. There is some really cool synergy in that Bob Kraft built a BassPro Shop next to Gillette Stadium in Foxboro.....it certainly makes sense to me that John Henry should build the Sox spring training home next to the BassPro Shop in Estero!
There are also linkage opportunities between the Red Sox and Florida Gulf Coast University. Having the Red Sox next door would certainly help put FGCU on the map up north in Red Sox Nation. An Estero location also expands the Red Sox drawing card to all of Collier County including Naples and Marco Island where many Beantown snowbirds like to hang.
A couple of neighborhoods in close proximity to a proposed spring training site that would prove very appealing to upscale Red Sox fans are
Miromar Lakes
and the
Residences at Coconut Point
. Miromar Lakes is recognized as one of the finest developments in Southwest Florida, with both a country club and magnificent freshwater lakes. The Residences at Coconut Point offer an interesting and unique urban living experience.
Let's hope that Ray Judah and the rest of the Lee County leadership have the skills and resources to pull off a deal with the Red Sox in Estero.
Estero sites key to Lee County's Red Sox designs [News-Press]