Red Sox invade Ft. Myers
Posted by Mark Washburn on Sunday, February 19, 2006 at 2:34 PM
By Mark Washburn / February 19, 2006
Comment
The eyes of Red Sox Nation are on the City of Palms

Like the Roman Army invading Gaul in 55 BC, Red Sox Nation has
descended
upon Ft. Myers for spring training. We are also fortunate to be the spring training home of the Minnesota Twins, although their presence is dwarfed by that of the red hose. With the entire spring training sold out and scalpers charging hefty premiums, some of Red Sox Nation might be shut out of the games and have some spare time. Might it be worthwhile for you to invest some of this time looking for your own place in the Florida sun?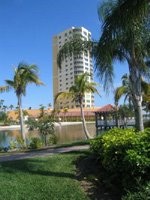 Maybe it is also time for some of the Red Sox family to put down roots here in SW Florida. Based on our knowledge of the team and of the local real estate market, the following are some property recommendations. For Manny Ramirez, a 20th floor penthouse condo at
Mastique
where the views are priceless and privacy is at premium. With private secure elevators, it is unlikely that anyone will be bothering Manny at Mastique. On the market for $2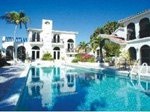 .295M Principal team owner John Henry would be a good fit for
Casa Yucca
, the former Sanibel home of CIA Director Porter Goss, is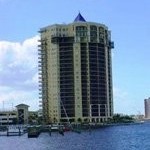 listed for $18.9M. The gulf frontage is amazing is amazing, the only worry would be where he would dock his yacht. For Big Papi David Ortiz, a
penthouse condo at Beau Rivage
along the River in Downtown Fort Myers seems like a natural. How cool would it be for Big Papi to take an evening stroll on his namesake Ort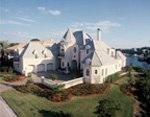 iz Avenue. Listed at $898,000. Ace outspoken pitcher Curt Schilling and his lovely wife Shonda would be a good fit for a home on exclusive Waite Island in
St. Charles Harbour
. With six bedrooms and a guest house, the Schillings will have plenty of room. Listed at $3.8M.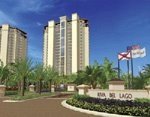 General Manager Theo Epstein is a bottom line kind of guy. We think he would definitely factor in resale potential before making a decision. With strong resale results, an 11th floor condo at
Riva del Lago
would fit the bill for Theo. A four bedrooms unit would provide space for Theo sidekicks Ben Cherrington and Je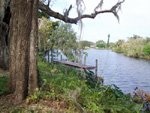 d Hoyer to crash. Bullpen stalwart Mike Timlin is an outdoorsman and country boy. For him a home with
acreage in Alva
seems like a natural. This riverfront home on 1.8 acres in Alva is listed at 1.95M.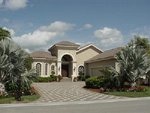 Knuckleball pitcher Tim Wakefield is one of the teams best golfers and is destined for a
home in Renaissance
. On those off days between starts, Tim can enjoy playing 18 on the wonderf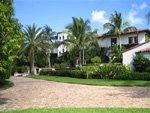 ul Arthur Hills designed course. Listed at $1.895M. Chairman Tom Werner and girlfriend Katie Couric like to entertain and this
Gulf Harbor
Mansion, owned by former WCI CEO and current Ambassador to Portugal Al Hoffman should f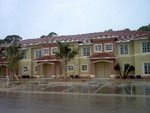 it the bill. A few years back this home was visited by "W" for a political fundraiser. The asking price a cool $17M. First baseman Kevin Youkilis is still working on his initial contract and is not yet cashing the big checks. For Youk, a
townhouse in the Stoneybrook
neighborhood of Gateway listed at $259,000 seems like a good fit.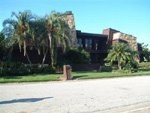 Team architect Janet Marie Smith is famous for her renovations at Fenway including the beloved Monster Seats. This Ft. Myers riverfront home in
Palmetto Point
listed at $2.5M could blossom with her golden touch. If any members of Red Sox Nation are looking for a place down here to call home, please drop me a
note
and we can try to find it for you. If during our home search, you want to talk about Coco's OBP or Paplebon's K/9 that will not be a problem on this end.