Real estate vultures
Posted by Mark Washburn on Thursday, August 10, 2006 at 4:33 PM
By Mark Washburn / August 10, 2006
Comment
Market ripe for picking?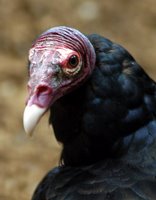 A recent
CNN/Money article
suggested that in many markets across the country experiencing slowdowns, there are very few bargains for vulture investors to prey upon. The article cites the fact that too many bargain hunters in Manhattan are driving up the prices of potential deals.
These conditions are certainly not reflective of the current environment in Southwest Florida, where bargains are available across many sectors and price ranges. There do not appear to be many bargain hunters trolling in the residential waters right now and this is most likely due to the lackluster rental market for investor-owned property.
There has been an uptick in investor activity in the lower end of the vacant land market, particularly in Lehigh. Offers are being written on property at the lower end of the pricing scale. Many of the offers that I have seen lately are written to heavily favor the buyer and have included discounted prices, long closing intervals and multiple contingencies.
It will be interesting to watch the residential sector as summer fades to fall and many more visitors come to the area. Will the across the board price reductions that we have seen in 2006 be enough to spur on buying activity?
Slim pickings for real estate vultures
[CNN/Money]