Real estate reality check
Posted by Mark Washburn on Saturday, March 11, 2006 at 12:54 PM
By Mark Washburn / March 11, 2006
Comment
Above the fold pricing is key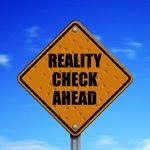 The peak real estate season is upon us here in Southwest Florida and the general consensus is that we are experiencing a complete shift to a buyers market. The days of multiple over full-price offers within hours of a property hitting the hotsheets are over.
In fact the treasured hotsheets, which provide a consolidated view of all the new listings, have become as
bloated
as Elvis in the late '70s. Yesterday, more than 500 new properties hit the Fort Myers MLS system, disabling the one-click to hotsheets function.
Property is moving in some sectors of the market, particularly homes at the lower end of the pricing spectrum. The key to selling property in this market is positioning the property in the top couple of price positions relative to its peers. With inventory levels growing daily, not many Realtors and their buyers are doing "below the fold" searches. If your listed property requires a scroll to be found during a search, don't expect a contract anytime soon.
Buyers, Sellers Need To Be Realistic
[Washington Post]